We are surrounded by computers so much today, but we hardly think about how they work, how they evolved, and who is responsible for this evolution. If computers suddenly stopped working around the world, everything from the world economy to humanitarian efforts and military engagements would come to a halt.
Computer manufacturing is a $10B industry that is at the forefront of this technological expansion. To understand this industry and how it works, we must first understand the big players in computer manufacturing. Here is a list of the 10 biggest computer brands in the technology world. Let's have a look at the Guardians of the computer world.
1.  Lenovo

Lenovo is currently leading the world's computer industry, but the company initially focused on manufacturing televisions. A team of Chinese engineers led by Danny Lui and Liu Chuanzhi founded this company in Beijing in 1984. After a few years of working and specializing in televisions, the company gradually started focusing on developing and marketing computers.
Products and Financial Statistics
Today, the company is famous for its highly durable, well-designed, and lightweight personal computers that are leading the computing industry in terms of the latest technology. Some of its key laptop brands include the ThinkPad, the IdeaPad, Yoga, and Legion. Similarly, IdeaCentre and ThinkCentre are some of its high-selling desktop brands.
Besides personal computers, Lenovo manufactures televisions, wearable devices, and smartphones. Lenovo has a market cap of $9.3B, with revenue figures at $16.96B as of June 2022.
2. HP Corporation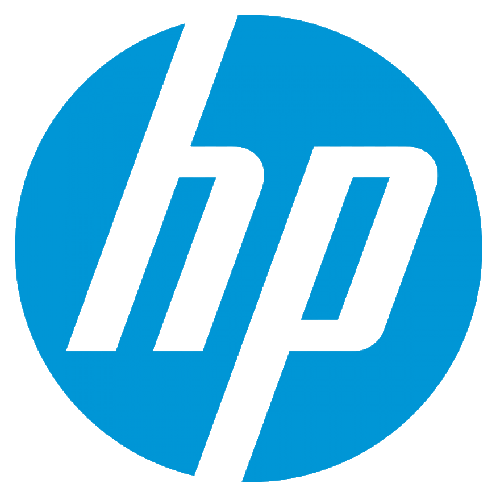 HP is a household name for personal and business computing devices and hardware. It has solidified its position as one of the most innovative computer companies in terms of design, aesthetics, and technology. It was founded in 1939 by Bill Hewlett and David Packard in a car garage. Initially, the company focused on developing hardware components for various industries and companies of small and medium sizes.
Products and Financial Statistics
Today, HP is a massively successful computer manufacturer that has produced some of the most famous personal computer series. HP's significant computer series include EliteBook, Envy, Spectre, ProBook, and Pavilion.
Apart from computers, the company also manufactures scanners, printers, digital cameras, and servers. HP provides a host of services in the IT infrastructure arena. Loyal customers prefer HP for its sleek designs and high-performing hardware that consistently beats the industry's performance benchmarks.
As of 2022, HP Inc. is valued at $28.22B, with a revenue of $14.6B as of July 2022.
3.  Dell Corporation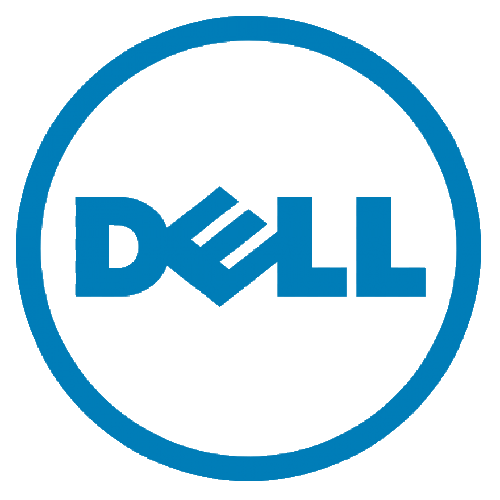 Michael Dell founded Dell in 1984, and it ranks as one of the most successful computer manufacturers in the world today. The company's first computer, the "Turbo PC," was launched in 1985. Between 1997 and 2004, the company saw steady growth when other players were leaving the industry or getting bought out, and these years set the stage for Dell's current success.
Products and Financial Statistics
Today, Dell has created several successful series of laptops and desktops responsible for a large chunk of the company's annual sales. The company's most famous series include Inspiron, G-Series, Alienware, Latitude, and XPS. The company also manufactures peripherals like monitors, keyboards, and mice; and also deals in developing business servers and network switches.
Dell Technologies has a market valuation of $28.7B and a reported revenue of $26.43B as of July 2022.
4.  Apple Corporation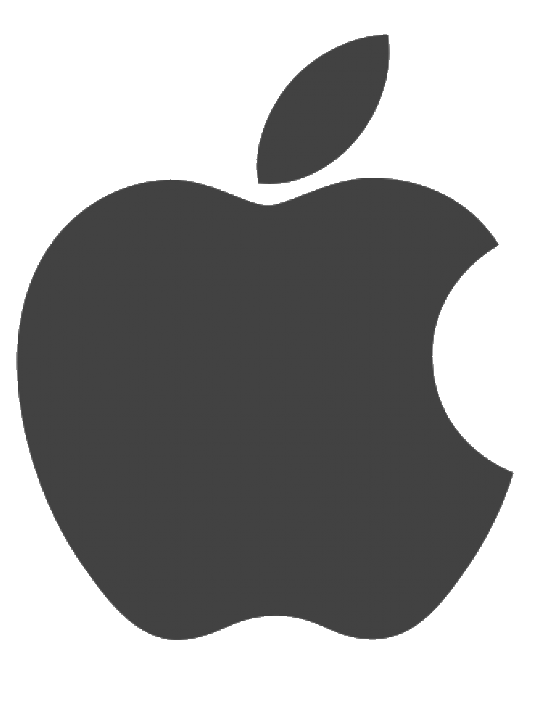 Unlike other companies on this list that began with manufacturing something else and later shifted to computers, Apple Inc. was specially founded to make computers. The company was founded by Steve Wozniak, Ronald Wayne, and Steve Jobs and developed its first personal computer, "Apple I," in 1976. The company developed "Apple II" in 1977, which instantly became a best-seller, setting the company on the road to becoming one of the most intuitive, unique, and niche computer brands in the world.
Products and Financial Statistics
Today, Apple's computers are known for their minimalistic designs, a special line of processors that rank highly on performance metrics, and a distinctive user interface that many loyal consumers love. Even though the products are generally expensive, Apple's consumer base always prefers its computers and devices over any other company or manufacturer.
Apple's most famous computer product lines include the MacBook Pro, MacBook Air, iMac, and Mac Studio. Apple Inc. has a market capitalization of $2.5T, with revenue figures at $82.96B as of June 2022.
5. Asus

Asus is a renowned computer manufacturer founded in 1989 by T.H Tung, Wayne Hsieh, M.T. Liao, and Ted Hsu. These people worked previously as hardware engineers at Acer, a famous computer manufacturer in its own right. The goal of these engineers was to put Taiwan in the leading position in the computer hardware industry, and they managed to turn it into a reality in about two decades.
Products and Financial Statistics
Today, Asus is a Taiwanese giant that looms over the international computing industry. Proof of this claim is that Asus ranked fifth in the world's list of top companies in terms of units sold (Q4-2020). Asus has various successful series such as ZenBook, VivoBook, Asus Pro, TUF gaming, and ROG gaming laptops.
Apart from computers, Asus also manufactures smartphones, servers, PDAs, monitors, computer hardware, and networking devices. AsusTek shares a market cap of $5.4B and the latest revenue figures at $3.9B.
6.  Microsoft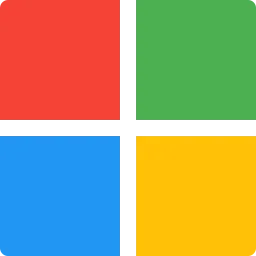 Microsoft needs no introduction as it is a corporation that revolutionized personal computing with the introduction of the Microsoft Windows Operating System. Even though the company leans more towards the software side, it is also the world's largest computer hardware vendor. The company was founded by Bill Gates and Paul Allen in 1975 and rose to prominence with the introduction of MS-DOS in the 1980s.
Products and Financial Statistics
Today, some of Microsoft's most successful product lines in personal computing are the Surface Pro (laptops) and Surface Studio (desktop). The company also deals in gaming consoles, computer peripherals, and smartphones.
Microsoft's overall success because of its high-selling Windows and Office, and its inclusion in the Big Tech, has made it a formidable player in the computer industry.
Microsoft has a market cap of 1.77 trillion dollars, and its twelve-month revenue ending Sep 2022 was $50.12 billion, a 10.60% rise year-over-year
7.  Acer Inc.
Acer started as a distributor of electronic parts and a technology consultant in 1976. It was founded by Stan Shih and his wife Carolyn Yeh, with only eleven employees and a starting capital of $25000.
With time, Acer shifted its focus to manufacturing computer devices and hardware and started on its journey of becoming one of the world's most successful Taiwanese computer companies.
In the 2000s, Acer tweaked its business strategy and began focusing on designing, marketing, and distributing products rather than just manufacturing.
Products and Financial Statistics
Today, Acer is widely regarded as a leading and innovative computer company with product lines that cater to gaming enthusiasts, everyday users, and business professionals. Its key product lines include the Acer Aspire, Acer Extensa, Acer Nitro, and Acer Predator series.
Apart from computers, the company also deals in tablets, servers, VR devices, display devices, smartphones, storage devices, and computer accessories. Acer Inc. has a market valuation of $2.05B and a revenue of $2.25B as of June 2022.
8.  IBM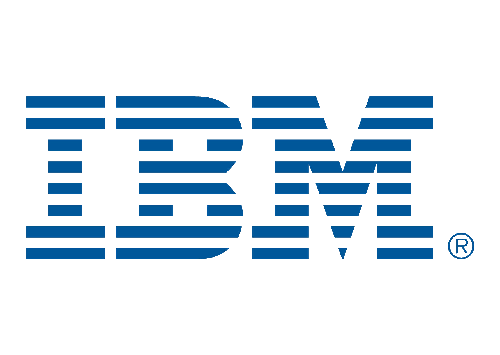 IBM, or International Business Machines, was founded in 1911 by Ranlett Flint. At that time, IBM was at the forefront of manufacturing hardware necessary for emerging technologies like personal computing.
As time passed, IBM expanded its operations into divisions like computer and hardware manufacturing and is a leading computer brand in the world today.
Products and Financial Statistics
IBM is regarded as a tech giant in Research & Development (R&D). For instance, IBM introduced its first quantum computer, IBM Q System One, in 2019. IBM's PC series, like 300, 340, 350, 360, 365, 700, and 3000, made it successful in the personal computing arena.
However, since then, IBM has been focusing more on areas like cloud computing, artificial intelligence, IT infrastructure, cybersecurity, and IT consultancy.
Today, IBM Corporation is valued at $125B with a revenue of $14.11B as of Sep 2022.
9.  Toshiba

Toshiba was founded in 1875 and has since become a household tech brand in Japan. It is a leading Japanese corporation that has done everything from manufacturing vacuum tube radios and word processors to modern-day laptops and personal computers. This is why its role in bringing innovation to the computer industry cannot be underestimated.
Products and Financial Statistics
The company's products are well-known for their high build quality while keeping up with the latest tech trends. It has operations in over 30 countries, and some of its key products include Toshiba Qosmio notebooks, televisions, storage devices, air conditioners, and appliances.
Even though it doesn't specifically deal in computer manufacturing, it is one of the key players because of its loyal consumer base and consistently reliable computer products.
Toshiba Corp boasts a market cap of $15.12B and revenue figures of $5.02B as of June 2022.
10.  Compaq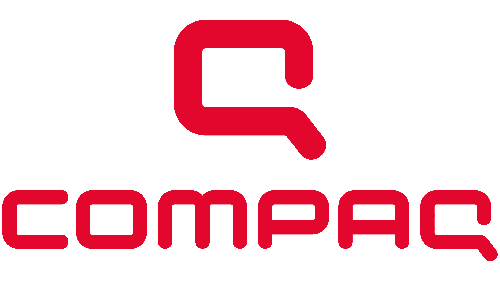 Compaq is a publicly-traded computer manufacturer founded in 1982 by Jim Harris, RodaCanion, and Bill Murto. From the beginning, Compaq focused on manufacturing and selling computers and related hardware and software.
Products and Financial Statistics
The company saw a tremendous rise in the 1990s when it became the largest PC supplier worldwide. Compaq was also leading the portable computer industry with its product line "Compaq Portable," which was a precursor to modern laptops.
In 2002, Compaq signed a merger deal with HP, effectively acquired by the tech giant. HP continued producing hardware and computer devices under the brand name Compaq till 2013, after which the brand was discontinued. Since then, the brand name "Compaq" has been licensed for third-party use in electronics for companies based in India and Brazil.
Compaq's parent company HP is valued at $28.22B, with a revenue of $14.6B as of July 2022.
Final Words
The computing world and the level of sophistication and innovation we have today wouldn't be possible if it weren't for these key brands and players.
These companies started from humble beginnings and pushed the boundaries of technology to bring us closer to a new age. We can carefully predict that these companies will be at the forefront of further revolutionizing the industry with emerging technologies like quantum computing and artificial intelligence.