Who Owns Starbucks? Starbucks is owned by its shareholders as it operates as a publicly traded company. The ownership is highly diversified, with over 1,500 institutional shareholders, as disclosed in the SEC proxy statement on January 7, 2022. The most significant stake, at 9.3%, is held by Vanguard Group, Inc. Individual shareholders, such as Howard Schultz, have a substantial ownership stake in Starbucks, showcasing the company's extensive ownership base.
A Brief History of Starbucks
In 1971 Jerry Baldwin, Gordon Bowker, and Zev Siegl founded Starbucks and opened their first store in Seattle's Pike Place Market. In the beginning, Starbucks sold coffee and provided coffee-making equipment. The turning point came in 1982 when Howard Schultz joined as the retail operations and marketing director. Schultz's vision included the addition of espresso drinks to the menu and experimenting with the coffeehouse concept in Seattle.
However, the founders were initially resistant to diversifying beyond coffee products. Despite this, Schultz persisted, and in 1985, he established his coffeehouse chain called Il Giornale. Eventually, in 1987, when the founders decided to sell Starbucks, Schultz seized the opportunity with investor support and merged his venture with Starbucks. He took on the role of CEO and spearheaded Starbucks' expansion both within the United States and internationally. Under Schultz's leadership, Starbucks went public in 1992, marking the beginning of its continuous growth and integration of digital innovations into its operations.
Key Founders of Starbucks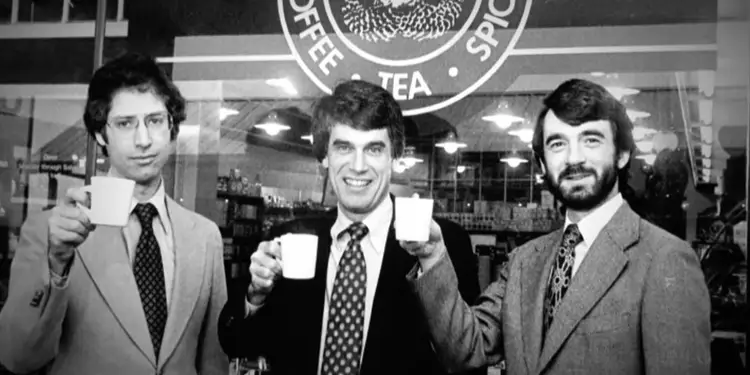 Jerry Baldwin
Jerry Baldwin, originally from Oklahoma City, Oklahoma, and later a resident of Montana, pursued his passion for history at the University of San Francisco. After teaching high school for some time, he transitioned into business. Baldwin played a significant role in the early days of Starbucks, making substantial contributions to areas such as coffee roasting, finance, and operations management.
Gordon Bowker
Born in Seattle, Washington, Gordon Bowker shared his academic journey with Baldwin at the University of San Francisco. Bowker's writing talents led him to exit college shortly before graduation and pursue a successful writing career. Among his notable accomplishments are a biography of George Orwell and a personal account detailing the founding of Starbucks.
Zev Siegl
Zev Siegl, originally from Detroit, Michigan, majored in history and economics at the University of San Francisco. Like Baldwin and Bowker, he also pursued a teaching career before co-founding Starbucks. As the company's vice president until 1980, Siegl eventually sold his stake in Starbucks and explored new business ventures.
Who is Howard Schultz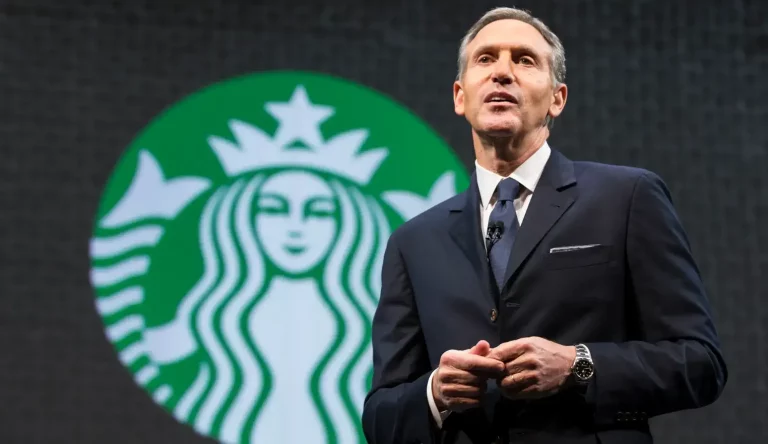 Howard Schultz, a transformative leader, shaped Starbucks into a globally recognized brand over four decades. His journey began in 1981 when he discovered the allure of coffee at a Seattle Starbucks. By 1983, inspired by Italian coffee culture, he envisioned creating community spaces between work and home. Schultz briefly left, founding Il Giornale coffeehouses, before returning in 1987 as CEO and purchasing Starbucks. Under his guidance, Starbucks expanded globally, focusing on coffee heritage, innovation, and customer experience. Schultz pioneered comprehensive health coverage and equity programs for employees.
In 2008, Starbucks enhanced customer engagement by launching the acclaimed My Starbucks Idea platform, enabling customers to influence Starbucks' offerings. During the Global Financial Crisis, Schultz's return as CEO in 2008 involved strategic decisions such as layoffs and critical acquisitions, reinforcing Starbucks' resilience and ensuring its sustained presence in the competitive beverage market.
Schultz's leadership earned him accolades, including Fortune's Businessperson of the Year in 2011. He co-founded the Schultz Family Foundation, fostering equity and opportunity. With a degree from Northern Michigan University and prior roles in sales and management, Schultz's vision and commitment continue to define Starbucks' legacy.
After retiring in 2018, he briefly returned in 2022 and became chairman Emeritus (EdTech startup) in 2023.
When Starbucks Went Public (IPO)
Starbucks made its public debut on June 26, 1992, offering shares at $17 each ($0.27 after six stock splits). By the day's end, the closing price was $21.50 ($0.34 adjusted). This event marked the company's entry into the stock market.
Top Shareholders of Starbucks
Vanguard Inc.
Vanguard Group, Inc., based in Malvern, Pennsylvania, holds a 9.19% stake in Starbucks, valued at approximately $10.78 billion. As of January 13, 2021, Vanguard oversees $7 trillion in global assets, making it the world's largest mutual fund provider.
BlackRock Inc.
BlackRock, Inc., headquartered in New York City, holds 6.62% of Starbucks shares, amounting to around $7.76 billion. It is the largest asset manager globally with assets totaling $10 trillion as of January 2022. The company prioritizes responsible investing and encourages investors to consider the impact of their investments on the environment and society.
State Street Corporation
State Street Corporation, based in Boston, Massachusetts, has a 3.83% share in Starbucks, valued at about $4.49 billion. As of December 31, 2021, State Street managed assets exceeding $4.4 trillion, solidifying its position as a significant financial institution.
Magellan Asset Management
Magellan Asset Management, an Australian firm, manages various financial products such as asset management, equities, and ETFs. Their funds own 2.7% of Starbucks shares, totalling 31.5 million shares worth $2.1 billion. Starbucks is a significant component of Magellan's $11.9 billion Magellan Global Fund, highlighting its significant investment in the coffee giant.
Howard Schultz
Howard Schultz, an American billionaire, is a major individual shareholder of Starbucks. Although he stepped down from active roles in 2018, he holds approximately 33.0 million shares directly and 1.7 million indirectly through trusts, totaling about 2.9% of the company's shares. The estimated value of his shares as of March 31 is nearly $2.3 billion, making him one of Starbucks' influential stakeholders.
Conclusion
In summary, Starbucks, a global coffee giant, owes much of its growth to Howard Schultz's strategic vision. Under his leadership, the company experienced global expansion and successfully launched innovative digital platforms. Despite stepping down as CEO, Schultz maintains his presence on the board and serves as an advisor to the new CEO, ensuring his ongoing influence in driving Starbucks' leadership in the coffeehouse industry.