Experts have defined marketing differently, but as the marketing practices have evolved, one thing is for sure; Marketing Is Nothing Without Innovation. A few decades ago, a business would start selling a product a people used to buy it. Why? One, there wasn't a lot of market competition. Two, consumers didn't have much awareness about the products, brands, and "what they actually want."
However, this is not the case anymore. Consumers are better equipped with awareness, resources, and thousands of options in the market. That means a business cannot imagine of surviving, let alone thriving in 21st-century business markets without innovative marketing strategies. In fact, modern marketing requires brands to identify consumers' needs even if they don't know what they want.
Sounds interesting? Well, it has happened, and this is what we are going to talk about in this article; highly innovative marketing strategies for marketers to draw inspiration. If this is something of your interest, read on!
7 Classic Examples of Innovative Marketing Strategies from World's Famous Brands
Here are inspiring examples of innovative marketing campaigns.
Ikea – "Serve Your Customers At Every Point"
Ikea is a name synonymous with innovation. The company not only makes exquisite ready-to-assemble furniture but has brilliant marketing brains as well. Ikea started operations in 1943 and has become a multinational organization spanning 46 countries.
Today, we are not going to talk about Ikea's supremacy in the furniture industry but its next-level innovation in the marketing department. For Ikea, customer experience is an integral part of its marketing strategies. They not only target customers' touchpoints but heavily focus on the whole buying process. Here are some amazing abstracts of their marketing practices.
Ikea launched a catalog app in 2013, which allowed users to have complete access to the company's inventory. Apart from that, the app included a special feature where customers could actually see how their selected items would look on their premises.
You will have a splendid shopping experience at Ikea's stores. For instance, if you have kids, you can get 60 minutes of totally free babysitting at Ikea's stores.
Customers can enjoy Swedish Cuisine, thanks to Ikea's in-store bistros and restaurants.
Ikea has not failed to amaze us when it comes to catering to the post-purchase needs of their customers. You may be intrigued to know that Ikea helps its customers to sell their second-hand furniture. Although it doesn't directly generate income for the company, the reward comes in the form of customer happiness.
The reason why Ikea is acing it is their attention to every single detail at all levels. This is something many other brands have failed to do.
Cisco's Internet of Everything
We can agree on a narrative that "human emotions" are a strong factor in the B2C market and the B2B market is pretty different. B2C marketers have a better understanding of human interests because they have to deal with the end consumers directly. On the other hand, B2B marketers have to "inspire" few people (leaders, department heads, etc.). These people intercept things on the basis of their knowledge, experience, and skills rather than emotions.
However, there is always someone like Cisco who breaks the stereotypes. In this "easy-to-understand" ad for the general audience, a cat (which is presumably Cisco) is positioned as the leader for the Internet of Things. Cisco, in this ad, has covered almost everything such as self-driving cars, smart home appliances, satellite-powered wind turbines, data security, etc., in a "human way."
So what exactly did Cisco try to convey in this ad?
Emotional content has a place in the B2B market, especially if you can show people how your products can make their lives better.
The "ultimate customer" is the end consumer. Therefore, every business is somehow connected to the end consumer; Cisco just illustrated where it stands in that connection.
L'Oreal – "Real-Time Pre-Purchase Experience"
Every successful brand knows that it is pretty difficult to impress Generation Z. L'Oreal quickly recognized that apart from sample products at make-up counters or stands, a pre-purchase experience is equally important for digital-era consumers. That is why the company launched the "L'Oreal Genius App" to give users a real-time pre-purchase experience with the help of digital makeover.
With the help of this app, customers had the option to choose the best possible make-up combinations according to their skin tones. Customers greeted this step from L'Oreal with both hands as the app was downloaded more than 7 million times. Apart from that, L'Oreal regularly comes up with innovative marketing campaigns on social media platforms, especially Youtube.
Netflix – "Leave No Movie or TV Show Unturned"
What do we dream of on our weekends? A cozy couch, lots of popcorns, and NETFLIX. Yes, this is the unimaginable importance of Netflix in our lives. The company has become a household name in the U.S and many other countries.
Initially, Netflix started as the video streaming channel, but now, they have been regularly producing some of the greatest movies and TV shows. But, do you know how did Netflix become one of the most popular names in the entertainment industry?
Well, Netflix developed its marketing strategy based on "Reverse Engineering Hollywood." In other words, the company tagged or analyzed almost every single show or movie. They have an unprecedented collection of data about the Hollywood industry.
This data is the foundation of their production, content, and their marketing strategies. They have a keen eye on emerging trends and know how to market directly to the customer to satisfy their needs.
The 'Missing Type' campaign from NHS Blood and Transplant
Converting web users into brand advocates is what every social media manager dreams of. This is exactly what NHS Blood and Transplant (an organization that collects blood and other tissues) did.
Back in 2015, the company, with the help of Odeon and Waterstones, launched the "Missing Type" campaign. The theme of the campaign was for individuals and businesses to remove the letter A, O, and B from their names, signage, Twitter, websites without any explanation.
The idea behind the campaign was to inspire at least 40,000 new blood donors and spread awareness about the importance of blood and organ donation. Unbelievably, the campaign turned into a massive success because;
The Facebook campaign saw almost 479,000 user engagements.
Users on Twitter reshared #MissingType and #NationalBloodWeek hashtags 26,121 times.
The media coverage reached a massive audience of 347,619,784.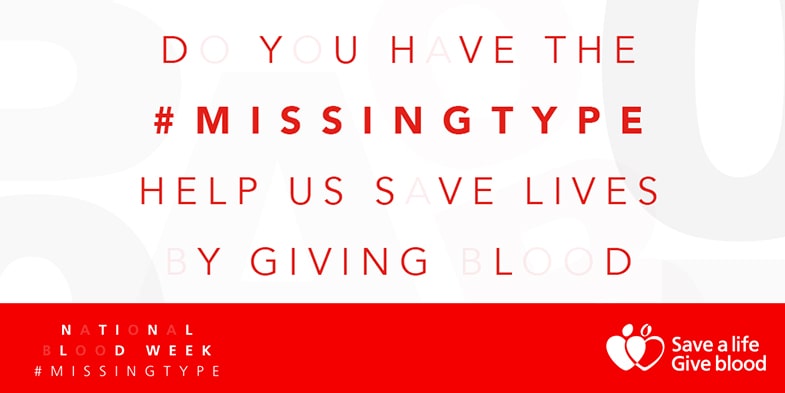 Lessons learned?
You can use earned media to create brand awareness.
Talk to your social media followers about things that intrigue or motivate them to talk.
Learn the art of identifying things that your audience cares about.
Instagram
Instagram has been a go-to platform for the fashion industry for many years now. In fact, the company has already forged into a household name with the help of some really strong partnerships. Instagram has literally provided "everything" to the consumers and sellers, making it a heaven for storytellers, bloggers, photographers, make-up artists, etc. Here are some amazing features of Instagram you need to know.
New app APIs have boosted the advertising game for the fashion industry and other sectors. With these features, brands can easily share their content with Instagram users.
The Hyperlapse video recording feature allows users to create time-lapse videos.
The "Explore" function in Instagram curates content for its users. That is, a user can see content on his/her Explore page on the basis of his/her likes, search history, and people he/she follows.
No doubt, the presence of 86% of the global brands on Instagram speaks volumes of its validity and popularity.
General Electric's "Healthymagination"
We all know that experiential marketing is a powerful tool to create brand awareness and nurture business relations with your customers as it mostly involves face-to-face or online interactions. But what if you can make it powerful as well as PRACTICAL? Well, this is what General Electric did in its "Healthymagination" campaign.
General Electric paired up with AgencyEA to organize a conference where medical professionals (across the globe) who benefitted from the healthcare technology of the company were invited. These were the two unique things about the conference.
Reducing the global health care gap between rich and developing countries is a fundamental economic aim for GE as well as an international healthcare priority. This is just another example of a business that does an excellent job of integrating itself into a bigger debate.
General Electric created film-like recreations of emergency rooms, healthcare clinics, and other medical facilities from both urban and rural locations around the world. These visual aids were so strong that they got better involvement from the attendees and created a memorable experience for them.
Lesson? Live events with innovation and a bit of "flare" are an effective form of content marketing. Why? Because they make the experience more memorable and can easily become a center of attraction for the media.