The core objective of marketers is to "spread the word." That is, let people know about your brand, product, or service. Print advertising, social media marketing, and all other marketing strategies boil down to one integral element- LET THE PEOPLE KNOW ABOUT WHAT YOU SELL. Nobody is questioning the effectiveness of all these campaigns, but there is a form of marketing that really can take your brand to new heights.
We are talking about Viral Marketing; ICE BUCKET CHALLENGE; does it ring any bells? Well, that was a classic example of viral marketing. In this article, we are going to share some classic and highly effective real-world examples of viral marketing campaigns; stay tuned!
What Is Viral Marketing?
A viral marketing campaign spreads the information like a virus person to person and that too very quickly. In simpler words, viral marketing helps a brand in getting public recognition in a very short span of time. This ultimately creates brand awareness and generates leads or potential customers.
However, to make something viral, a brand must tap into the emotions or feelings (ideally positive or inspiring ones) of consumers. There is another strange thing about viral marketing; you never know will it work or not? But, here are some exemplary viral marketing campaigns where these brands simply aced it.
Top Viral Marketing Campaigns You Should Know
Here are our top picks for the best viral marketing campaigns;
ALS Ice Bucket challenge
A true internet sensation back in 2014, the ALS ice bucket challenge really took the global netizens by storm. The basic purpose of the campaign was to raise awareness about a disease- ALS (Amyotrophic Lateral Sclerosis) and raise funds. The campaign really went "berserk" and was able to collect $115 million just within two months.
The challenge for the participants was to pour a bucket full of ice-cold water over their heads and then tag/nominate three people to do it and donate any amount to ALS Association. The campaign was a global hit where more than 17 million people participated in the challenge. In fact, showbiz celebs, business tycoons, and sports heroes took the challenge. Famous names who participated in the challenge include Cristiano Ronaldo, Rafael Nadal, Tim Cook, Rihanna, Mark Zuckerberg, Tom Cruise, Bill Gates, Oprah Winfrey, and George W. Bush.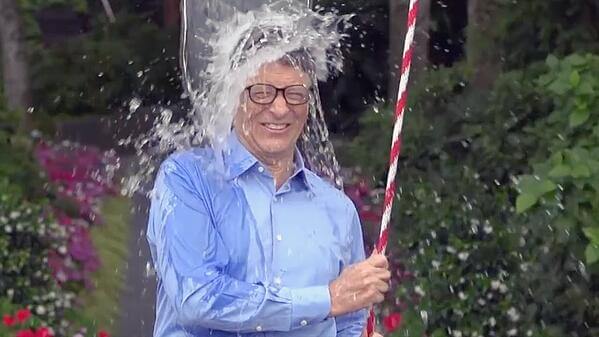 Old Spice "The Man Your Man Could Smell Like" Campaign
If we have to crown the "king of viral marketing," then Old Spice is certainly the one because of its unique and humorous marketing campaigns. The company launched a magnificent marketing campaign back in 2010 named "The Man Your Man Could Smell Like." Isaiah Mustafa played the major character, the Old Spice man, and just nailed it.
The basic purpose of this ad was to make it appealing for the females and gently urge the men to buy Old Spice. The video just "broke" Youtube with more than 54 million views and still counting. A few months later, 200 short videos were made by the marketing agency Wieden+Kennedy featuring Mustafa.
In those videos, Mustafa was responding to the questions and comments posted by the users on social media platforms like Facebook and Twitter. This real-time response from the company saw a huge spike in Twitter followership by 1000% , and more than 600,000 people liked the ads on Facebook.
Wendy's: Chicken Nugget Retweet Challenge
Well, this one was not really a marketing campaign, but it turned out to be a shockingly successful one. Back in 2017, a user shared a tweet in which he asked Wendy's that how many tweets does he need to get free chicken nuggets for a year.
In response to that tweet, Wendy's answered, "18 million". Carter, the person who shared the tweet, made further tweets for seeking help from Twitter users to get to that milestone. Although he couldn't reach the specific figure, his post quickly became the most retweeted tweet ever in that year. After noticing the trend, Wendy's decided to reward the hard work of Carter and gave him what he asked for.
This is a classic example that you don't necessarily need "expensive" and fancy video ads to advertise your brand. Sometimes, showing empathy and cashing in on the trends is good enough to make "ripples."
Dove "Real Beauty Sketches" Campaign
This ad campaign from Unilever literally "touched" the emotions of women all around the world. Unilever, in 2013, paired up with its ad agency (Ogilvy & Mather Brazil) to start a "Dove Real Beauty Sketches Campaign." The core objective of the campaign was to instill pride and confidence in women about how they look.
Unilever made a short film in which Gil Zamora, an FBI trained sketch artist, was shown drawing two portraits of women. One portrait depicted how the women see themselves, while the other described how strangers see them.
Then, these portraits were placed side by side for comparison. There were easily noticeable differences in both sketches. The sketches, according to the strangers' description, were more attractive than others. Unilever wanted to convey a simple message to women, "You are more beautiful than you think."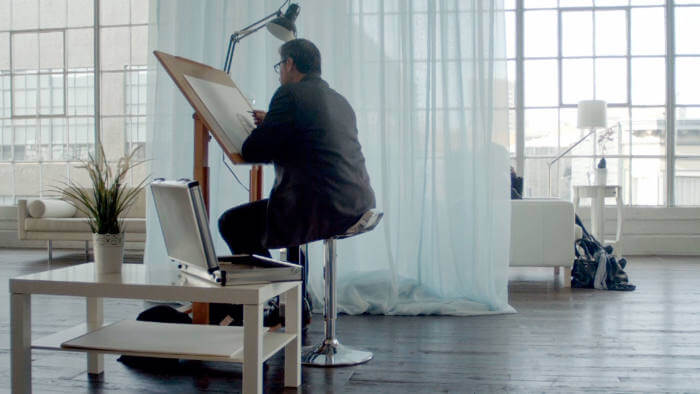 Here are the impacts of that campaign
More than 114 million users viewed that video in its first month.
It reached consumers of more than 110 countries.
It was also the most-watched video in 2013.
The video won several famous awards as well.
This campaign tells us that you don't have to pitch your products directly. You need to tap into the emotions of your customers and make them feel HAPPY.
Dollar Shave Club: Our Blades are F***ing Great
To be honest, nobody thought that Dollar Shave Club could stand against the industry giants such as Gillette. However, Mark Levin and Michael Dublin had other ideas. In an ad, Michael told about the monthly subscription just for one Dollar. Moreover, delivering the shaving razors at the doorstep of subscribers was a part of the package.
Social media showed its powers, and the company got 12000 subscriptions in the first 48 hours after launching the Ad. Moreover, more than 4 million people watched the video in the first month.
Dollar Shave Club changed people's perspectives about shaving products. People had to buy expensive razors and even more expensive blades, but Dollar Shave club just changed it dramatically, especially by offering a monthly subscription. Lesson? Creativity and thinking out-of-the-box is more powerful than brand endorsements from celebs or following "fancy" marketing strategies.
Epic Battle – Always: Like a Girl
Always, a feminine hygiene brand owned by Procter & Gamble just changed the perception of society, especially women, about specific female problems such as puberty. The company didn't directly target the audience; rather, they tried to change the "like a girl" perspective.
A society where "like a girl" is considered as an insult, Always changed this narrative. In a 3-minute video, a few girls and boys were asked to fight, run, or throw like a girl. In this first section, participants did it like the society expects them to be. However, in the second section, different participants (girls) did all those acts as they should be done.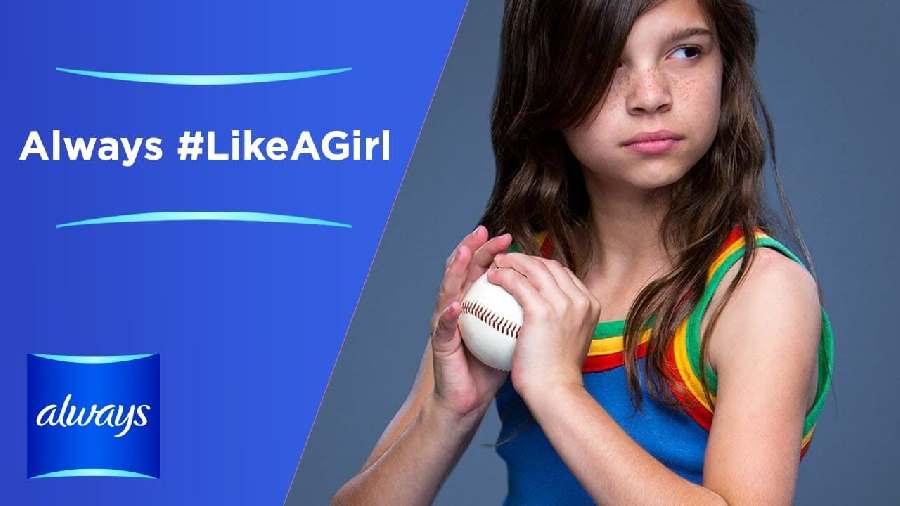 Always launched this ad in 2014 and has more than 85 million views. The company tried to dismantle the gender stereotypes and explained what women have to go through because of these stereotypes. P&G stated that 76% of the women aging between 16-24 started considering "like a girl" as a positive notion rather than an insult. The takeaway? Tap into people's emotions and bring out positivity and confidence in them. Emotionally connecting with your audience is necessary.
Oreo Wins The Super Bowl With 'Dunk In The Dark' Tweet
If you are a true football fan, you must have remembered the famous power failure in the Superdome for almost 34 minutes during the 3rd Quarter of Super Bowl XLVII. The sudden and unexpected incident "forced" the advertisers to come up with an instant backup plan.
No one, but Oreo stood up to the occasion with its "timely" tweet "Power out? No problem," the tweet just included the caption ("You can still dunk in the dark.") and the lone Oreo in dim light.
The public received the message in a "lively" manner as there were 20,000 retweets and over 20,000 Facebook likes immediately. Well, these figures may not look big today, but they were massive at that time and in that context. Besides, Oreo has always earned the spot on the list of highly creative and unique ads.
Elements of Viral Marketing Campaigns
Viral marketing is not easy by any means. You have to think out of the box to make it happen. Besides, there is no guarantee that it will go "viral." However, here are few vital elements of viral marketing campaigns that can help you develop one for your brand.
Your campaign or content must be timely or related to current situations. You can target current political events, market shifts, or viral topics.
Keep your content relevant to your audience. However, to make it go viral, you need to target a bigger or broader audience.
It must be creative; you need to come up with something really different. The term "different" doesn't mean a different format of advertising. Rather, your idea should be different and make sure the content can be discussed easily; avoid "taboo" content.
There must be a purpose behind your campaign. Is it brand awareness you are looking for or just want to promote a newly launched product?
The content must be shareable; virality is the backbone of any viral marketing campaign. Make sure your content is good enough so that people can share it with others.