Packaging plays a pivotal role in our day-to-day lives, often going unnoticed but silently fulfilling its purpose. From the moment we wake up until we retire for the night, we encounter it in various forms, from the toothpaste tube we squeeze in the morning to the food containers we store leftovers in. Over time, manufacturers have evolved significantly, adapting to changing needs, preferences, and advancements in technology.
Definition of Packaging?
Packaging can be defined as the art and science of enclosing or protecting products for storage, distribution, and end-use.
Here are a few definitions of packaging according to marketing experts and professors.
According to Prof. William J. Stanton:
"The packing may be defined as all the activities involved in designing and producing the container or wrapper for a product."
According to Prof. Philip Kotler:
"Packaging is the activity of designing and producing the container or wrapper for products."
The Purpose of Packaging
Its primary objectives include ensuring product safety, preserving quality, enhancing presentation, and supporting efficient transportation. Through packaging, manufacturers strive to deliver products to consumers in pristine condition, while also creating a visually appealing and functional experience.
Difference Between Packing and Packaging
While the terms "packing" and "packaging" are often used interchangeably, they have different meanings within the context of product distribution. Packing refers to the process of placing products into containers for storage or transport, focusing primarily on the act of organizing.
On the other hand, packaging encompasses the entire design, development, and utilization of materials to create a protective and visually appealing enclosure for products.
Types of Packaging Materials
Paper-based Packaging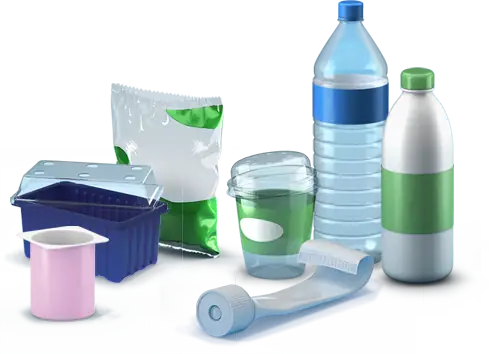 Paper-based packaging includes various grades of paperboard and cardboard, each with its own applications and characteristics. Paperboard, which is thicker and stiffer than regular paper, is commonly used to create boxes, cartons, and other product enclosures. Cardboard, on the other hand, refers to a heavier and more durable form of paper-based packaging material.
Paper-based packaging offers several benefits beyond its utility. It is often sourced from renewable materials and is biodegradable, making it a more sustainable choice compared to other packaging options. However, it is crucial to balance the environmental impact with the need for protection and durability.
Plastic Packaging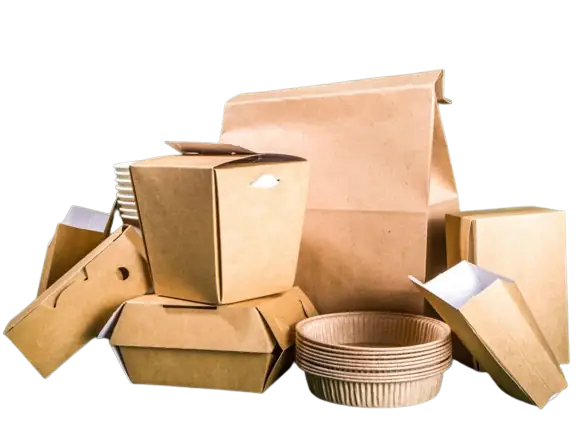 Plastic packaging has become ubiquitous due to its versatility, durability, and cost-effectiveness. Common plastic materials used in packaging include polyethylene, polypropylene, and polyethylene terephthalate (PET). These materials can be molded, extruded, or formed into a variety of shapes and sizes to suit different packaging requirements.
While plastic packaging offers exceptional protection and convenience, it also presents challenges in terms of environmental impact. Plastic waste has become a significant concern, leading to initiatives aimed at reducing plastic consumption and encouraging recycling. However, advancements in eco-friendly plastics, such as biodegradable and compostable alternatives, provide hope for more sustainable plastic packaging industry.
Glass Packaging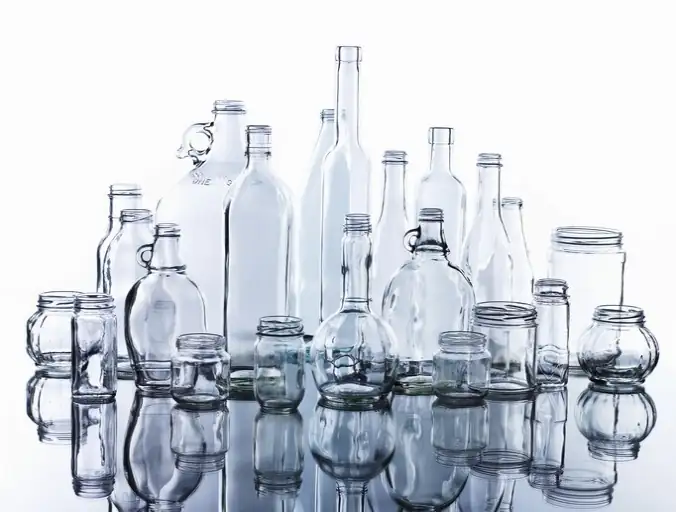 Glass packaging has a long-standing history and is revered for its unique properties. This type of material provides excellent barrier properties, protecting the contents from contamination, while also being impermeable to gases and moisture. Additionally, glass has an aesthetic appeal that can enhance the perception and desirability of the product it contains.
It has extensive usage in industries such as beverages, cosmetics, and pharmaceuticals. Its transparency allows consumers to view the product, instilling confidence and establishing a sense of authenticity. However, glass packaging is relatively fragile and requires careful handling during transportation and storage.
Metal Packaging
Metal packaging, commonly made from aluminum or steel, offers unparalleled strength and durability. It is extensively used for canned goods, aerosol containers, and beverage cans. Metal material provides an excellent barrier against oxygen, light, and moisture, protecting products from spoilage and extending their shelf life.
Other Packaging Materials
In addition to the commonly used materials mentioned above, packaging can also utilize alternative materials. Wood, with its natural and renewable properties, often finds use in crates, pallets, and specialty packaging. Fabric-based packaging materials, such as canvas or woven polypropylene, offer flexibility and are employed in applications like bulk bags and reusable shopping bags.
Different Packaging Types
Product packaging can be categorized into three main types.
Primary Packaging
Primary or consumer packaging is the first layer of packaging that comes into direct contact with the product. It is designed to provide both protection and functionality. Examples of primary packaging include bottles, cans, pouches, blister packs, and clamshell containers. It ensures product integrity, prevents contamination, and can even contribute to the visual appeal and ease of use during product consumption.
Secondary Packaging
Secondary packaging surrounds primary packaging, serving as a supplementary layer for product grouping, protection during distribution, and transportation. Boxes, trays, shrink wrap, and labels are common examples of secondary packaging. It not only safeguards the primary packaging but also enables efficient handling, branding, and marketing efforts.
Tertiary Packaging
Tertiary packaging functions as the outermost layer used for bulk transportation and storage of products. It typically involves packaging materials like pallets, containers, and stretch wraps. Tertiary packaging ensures the safe and efficient movement of products within the supply chain and provides a foundation for logistics processes such as stacking, lifting, and securing goods.
Functions of Packaging
Product Protection. Packaging plays a crucial role in safeguarding products from various external factors such as impact, vibration, temperature, moisture, and tampering. Techniques like cushioning materials, shock-absorbing components, moisture-resistant coatings, and tamper-evident seals contribute to the product's safety and integrity throughout its journey from manufacturer to consumer.
Product Preservation. Packaging aids in preserving product freshness, quality, and shelf life. Techniques like vacuum sealing, modified atmosphere packaging (MAP), and intelligent packaging systems help maintain optimal conditions such as controlled oxygen levels and humidity, thereby extending the product's viability.
Marketing and Branding. Packaging acts as a powerful marketing tool, attracting consumers and communicating brand identity. Visual design elements, color schemes, logos, and product information on packaging help distinguish products from competitors and create an emotional connection with consumers. Packaging design can evoke positive associations, influencing consumers' purchasing decisions.
Convenience and User Experience. Packaging design incorporates features that enhance convenience and improve the overall user experience. Resealable closures, portion control, easy-open mechanisms, and applicators are examples of packaging innovations that prioritize user-friendliness, allowing consumers to effortlessly access, use, and store the product. A positive user experience contributes to consumer satisfaction and loyalty.
Sustainability and Eco-conscious Packaging. The importance of sustainable packaging cannot be overstated. The packaging industry is increasingly exploring eco-friendly alternatives, including plant-based bioplastics, recycled materials, and compostable packaging. By mitigating environmental impact, optimizing material usage, promoting recycling, and exploring innovative solutions, packaging can contribute to a more sustainable future.
Advantages and Disadvantages of Packaging
Let's delve into the general benefits and drawbacks of packaging.
Advantages
Protection: Packaging offers reliable protection for products, safeguarding them against mishandling and damage during transit. This ensures both retailers and buyers receive products in excellent condition.
Eco-Friendly: Choosing environmentally-friendly packaging materials can significantly reduce our carbon footprint and contribute to the preservation of our planet. By opting for Nature-Friendly Boxes, individuals can actively participate in saving the Earth.
Customization: The ability to customize packaging provides retailers with the freedom to design and print packaging that reflects their brand identity. This customization allows for unique and eye-catching packaging, helping businesses stand out in a competitive market.
Disadvantages
Cost: While packaging itself may be affordable, adding personalization, coatings, and additional design elements can increase expenses. Extra investments in design and printing may be required, impacting the overall cost.
Plastic: Certain packaging solutions employ plastic or deplete natural resources during production, posing risks to both human health and the environment. It is crucial to consider alternative materials to mitigate these hazards.
Cardboard Limitations: Cardboard, a commonly used packaging material, has limitations when it comes to moisture resistance and carrying heavy items. This can lead to additional expenses if enhanced with additional materials.
The Future of Packaging
The future of packaging holds exciting possibilities and promises advancements driven by technological innovation and evolving consumer demands. Anticipated trends include intelligent packaging with embedded sensors, augmented reality experiences, personalized packaging, and further advancements in sustainable materials. As we move forward, the challenges of reducing waste, optimizing supply chains, and catering to shifting consumer preferences will shape the evolution of packaging.
Conclusion
Packaging, often taken for granted, is an indispensable part of our daily lives. It serves essential functions such as product protection, preservation, marketing, user experience, and sustainability. Understanding the different types of packaging materials, and the myriad of functions they fulfill is crucial in appreciating the critical role packaging plays in various industries and our society as a whole.