Although cartoon characters have existed for almost a century, they never go out of demand. It is remarkable how these animated characters add joy and entertainment to people's lives. That is why the global animation market is soaring high due to its growing popularity.
However, do you know building a cartoon character is not just some graphic work? An incredible amount of research and planning goes into character design and color. It's important to learn which cartoon characters appear emotionally appealing, adaptable, and memorable to children and how they can evoke emotions to strengthen the bond.
It's no coincidence that children describe their cartoon characters in the way they perceive them. For example, children often think of their favorite cartoon characters as their companions that are energetic, brave, courageous, funny, beautiful, or even weird (in a good way).
Colors also play a massive role in making a cartoon character more effective. It seems that Yellow is a famous color in the cartoon industry, as some of the most popular cartoon characters are yellow. Common examples include Simpsons, Minions, Bumblebee, etc.
Color psychology plays a significant role here. It's more science than preference. Here's why?
Why Yellow Cartoon Characters are Popular
Results of countless studies and research conducted with young and growing children show that color plays a significant role in determining their favorite cartoon character; yellow is one of them.
It's impressive how yellow is not only associated with happiness, joy, and sunflowers but with emotionally advanced expressions such as enthusiasm, excitement, being socially active, adventure, playfulness, warmth, etc.
As a result, TV producers and color artists use yellow to strengthen the characters and complement the story.
The second-best reason to choose yellow for the coolest cartoon characters is its prominence to the human eye and attention-grabbing nature. It looks worthy of any color scheme and combination. Especially blue, as most of the backgrounds for yellow color cartoons are blue, such as the sea in SpongeBob SquarePants.     
No matter how little or prominent the yellow color in the cartoon character is, it surely gets noticed.
List of Most Popular Yellow Cartoon Characters Ever
Here is a list of the most popular cartoon characters that you may want to watch and decide whether they are appealing to you or not.
Simpson
Simpson first appeared on screen in 1987 as a part of a small segment in a Tracey Ullman Show. From there, the cartoon characters soared to success that in 1989 they transformed into a series.
Till today it's one of the most widely watched American Sitcom cartoon series in history. Simpsons is a family drama with cartoon characters that humorously reflect American culture.
According to Simpson's creator, the color yellow was specifically chosen for the characters to stand out and leave a lasting impact on the viewers. Simpsons have their movie and video games due to their popularity.
SpongeBob Square Pants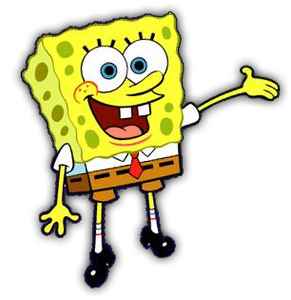 Who doesn't remember yellow SpongeBob living in a pineapple? It stands second to Simpson as the longest-running series but first in popularity amongst children. The animated television series was created by Stephen Hillenberg, an educator and marine biologist for Nickelodeon.
SpongeBob won numerous awards and kids' appreciation for resonating with the 90's youth. The character is loved for his childlike, carefree, and playful character, who's not perfect but has a friendship with Patrick.
The sneaky and over-smart character has been popular for 20 straight years. SpongeBob has his movies, video games, and a Broadway musical based on the series opened in 2017 to critical acclaim.
Minions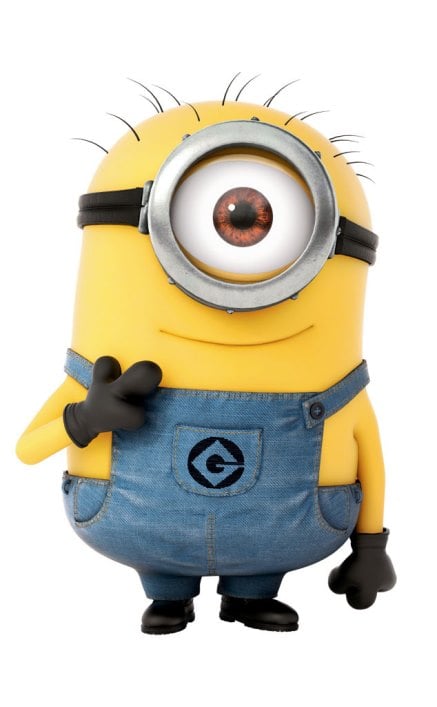 Minions are fictional capsule-like-looking characters. That went on to be so popular that they ended up being the official mascots for Illumination.
Everything about minions is funny and adorable. From their cheeky look to their different language, these villain-loving creatures are everything but evil.
The minions look adorable and smart in their yellow and blue color combination. Even the New York Times described them as Comcast's "corporate icons" in the coming years.
Winnie the Pooh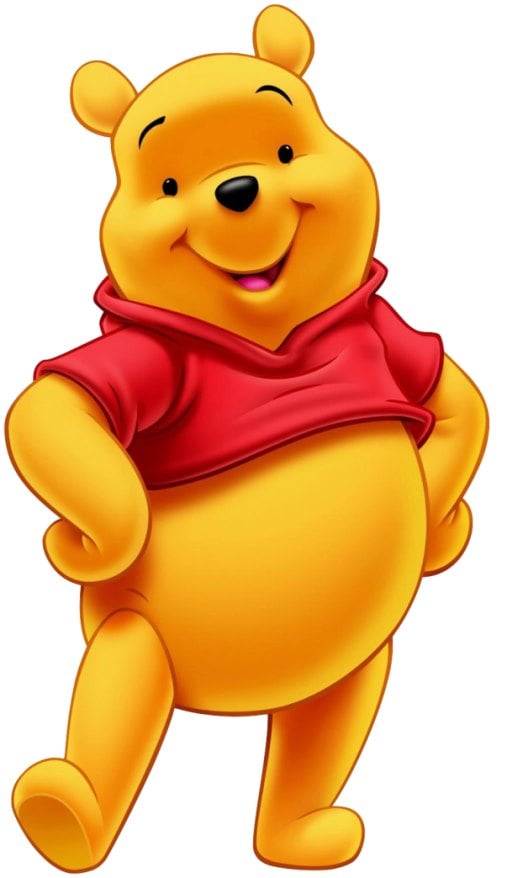 Winnie the pooh is number four on our list of the most popular yellow cartoon characters that are warm and sweet. The bear has a more yellow hue than being given a rusty brown look.
That character was created by an English author A. A. Milne and adapted by Walt Disney for films and television. It has entertained children for many years through its storybooks, movies, and TV series.
The bear is cuddly soft, and yellow and is one of the most adored characters of the tale. The children love having the bear toy as their stuffed friend.
Pikachu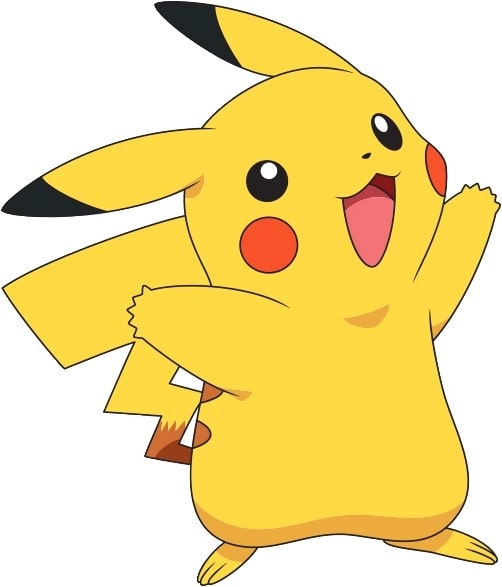 Pikachu is a fictional Japanese character that first appeared in 1996 in video games. It is one of the most popular yellow cartoon characters of all time. The character gained popularity due to its mouse-like appearance and companionship with Ash Ketchum.
Pikachu is one of the most recognizable cartoon characters in the Pokémon media franchise. It took some time to catch up on its popularity, but undoubtedly the character has been going strong for 25 years.
Moreover, Pikachu has been praised for its cuteness and is considered a significant part of Japanese pop culture. It is undoubtedly the most popular creation of all time in the Japanese cartoon industry.
Wolverine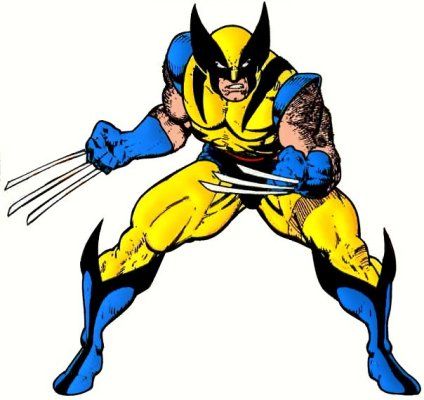 Wolverine has been associated with different colors in the past, but at last, yellow is the color of this courageous battle hero. He's a mutant tied between being human and superhuman.
Wolverine first appeared in a comic book issue of The Incredible Hulk in 1974. From there, the character's popularity has increased over the years giving him his own storyline.
Wolverine has appeared in every X-man project. His metal fangs, courage, and ability to heal make him fan-worthy and a team asset.
Bumblebee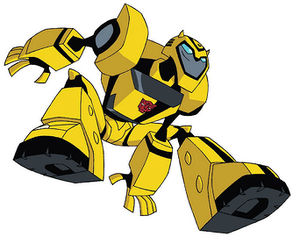 Bumblebee has appeared in many transformer series and almost every franchise movie. The yellow robot gained popularity due to its human-like characteristics, such as watching cartoons and making friends.
This character steals the show every time he appears on TV. He is also the most worthy and popular Autobot of Optimus Prime, and other team members look up to him. Bumblebee also has his own series where s sown second in command after Optimus Prime.
Pac-Man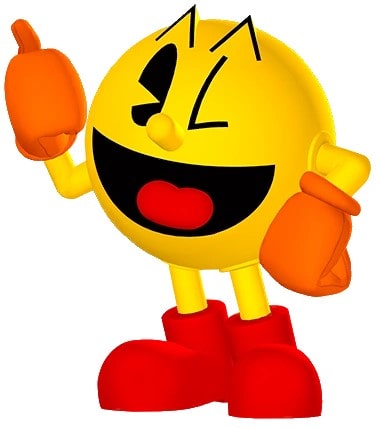 Pac-Man is the main protagonist of the Pac-Man series. It has a big appetite and can consume vast amounts of food in a short span of time. The best part is that it can also eat its enemies by gulping large "Power Pellets."
Formerly Puck-man had a wife and a child called Jr.Pac-Man. His show might not be as popular, but he is one of the most popular characters in the fiction world. Since his appearance in 1980, Pac-Man is still one of the most iconic video game characters. His ability to eat his obstacles fast makes him relatable, and yellow makes him adorable.
Jake, the Dog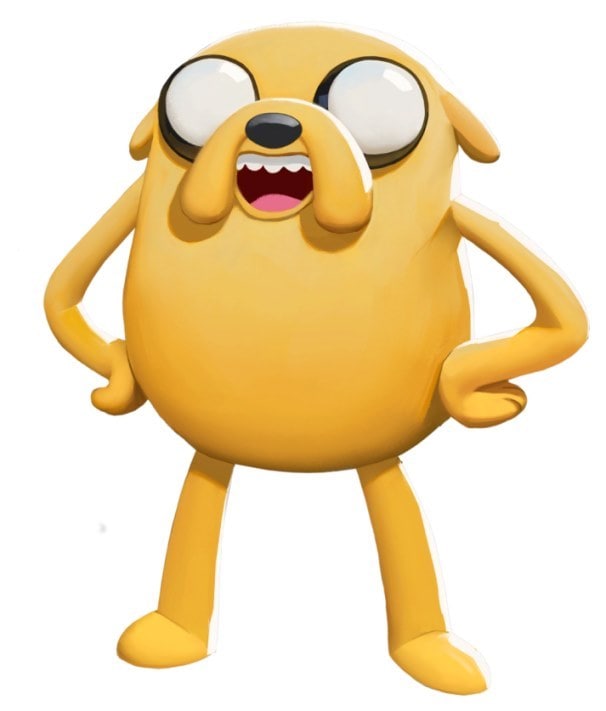 Jake, the Dog, also known as the magical Dog, is a fictional character in the American animated television series Adventure Time. Jake the Dog not only received the most popular reviews from fans but also from critics.
The Dog is Finn's best friend and most trusted companion. They're always together and have come across many adventures and quests together.
His ability to stretch enormously in every shape and size is to Finn's advantage. He was granted this superpower by a shape-shifting creature while he was a puppy.
Bert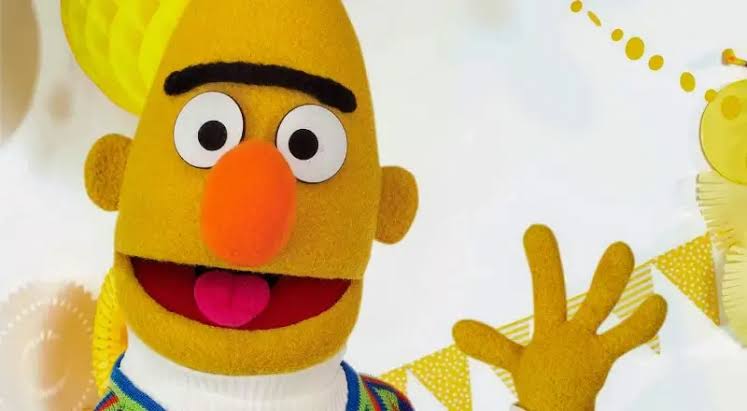 Those who have seen Sesame Street would know Bert. He's the opposite of Ernie, who's the most cheerful and bright Sesame character. Ernie and Bert are best friends who also happen to share a basement apartment at 123 Sesame Street.
He is also famous for moving his unibrow up and down, especially when trying to make sense of his extrovert friend's doings. Ernie is outgoing, whereas Bert is studious. Bert is grumpy but can be nice and funny if he cares.
Bert's character has been changed a few times, but he still remains one of the most famous yellow characters.
Tweety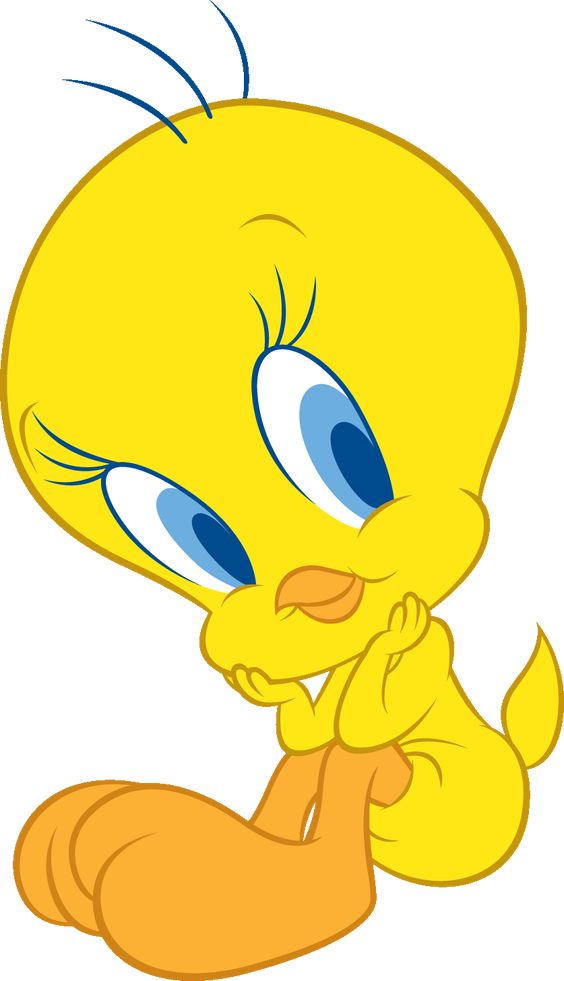 Tweety is a yellow canary with a large head in the Looney Tunes and Merrie Melodies series. The cute yellow character is a male bird who is also called Tweety Pie or Tweety Bird.
Initially, this cute character was made to look deceiving. Despite its little demeanor Tweety was shown as a grumpy little bird with super strength. He always gets back his rivals but acts innocent, hiding behind Granny.
With Big eyes and long lashes, the fans wish Tweety was a girl. But still, it remains the most popular stuffed toy character.
Flounder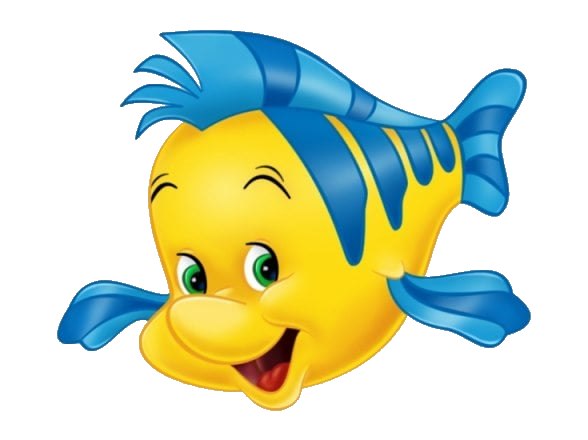 Flounder is the most popular character in the 1989 animated film, The Little Mermaid. He is Ariel's best friend and a loyal companion who always keeps her out of trouble.
He is a yellow-colored fish with blue stripes and is very easy to scare. Besides his cowardly demeanor, he never leaves April alone, the underwater king's youngest daughter.
He is the most adorable yellow cartoon character of all time. After Little Mermaid's success, we've seen many other yellow fish color cartoon characters featured after Flounder, but nothing could take away the limelight from him.
Big Bird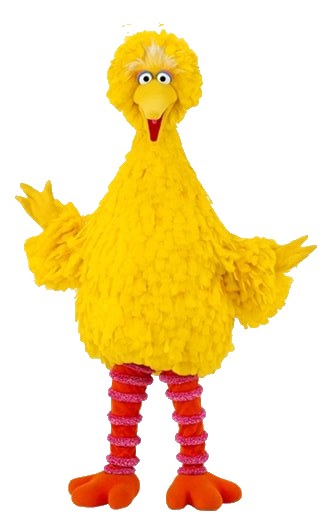 The second popular yellow character from Sesame Street is Big Bird. As the name suggests, this big character has entertained millions of preschool children and their parents ever since 1969.
This 8'2″ Bird is like no other bird you've seen on planet earth. It can sing, dance, skate, ride a bicycle, and keep everyone on Sesame Street entertained.
So, how many of these characters did you know? If we missed something, let us know in the comment section.