Who doesn't like memes? Almost everybody enjoys memes from social media platforms, and we often intentionally search for online memes to share with our friends or family to convey a message in a humorous way.
The best thing about memes on social media is that they're not only funny but relatable to the audience. Captions on memes are often crazy that you wouldn't be able to say things like that otherwise.
Here is the fun part, Do you know you can make money from memes?
If you like memes and can repurpose or create original ones, you can earn a living. You can either make people watch them, wear them or have them. Sounds interesting?
Marketing Tutor has prepared a detailed guide on you how you can generate monetary benefits from memes. Let's dive in!
Selling Memes on Websites
If you're creative and ready to put in the hard work, you can sell memes on websites. Websites will pay you to upload memes and connect you to the right buyers.
Below are some of the websites you can upload your memes designs and get paid.
PicturePunches.com
PicturePunches will pay you for your sense of humor. Earn points by liking other people's memes on the website to upload yours.
PicturePunches pays a small percentage of ad revenue when others like and rate your meme posts. The more people like and rate your meme, the more you get paid.
A user shows proof in a Reddit thread of how he got paid above $500 for posting memes on the website.
POD (Print on Demand) Websites
Get your meme designs printed, packaged, and shipped directly to customers by taking the hassle off your shoulders.
Popular meme products for designing are; shirts, jackets, mugs, book covers, caps, etc. These websites work similarly to platforms like Amazon, Etsy, e-Bay, etc.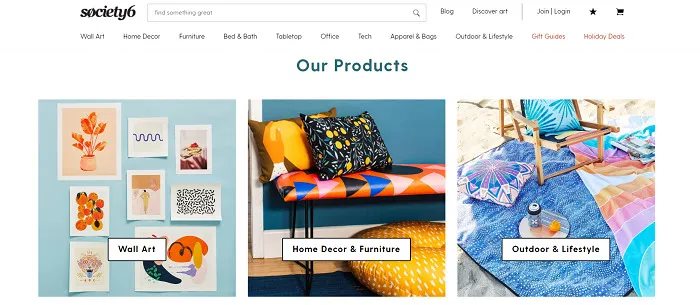 Redbubble
Redbubble is one of the most popular POD sites to sell your artwork due to its global presence.
It's easy to upload meme designs and find a buyer while Redbubble, prints, packages, and ships your designed products to the customer.
Redbubble pays royalties to meme designers by charging a base fee for manufacturing and delivering services for its website.
Zazzle
Zazzle is one of the most visited websites when it comes to finding your dreams memes.
It gives you the ease to invite friends and family to design with you or connect you with a designer to help. Zazzle also charges a fee for selling your artwork on a global platform.
Although the profit margins are slim, you do get the credit and royalty for the designs.
CafePress
CafePress is one of the most flexible and customizable platforms. You can find up to 250 products to print your memes on and sell to a global audience.
For example, Cafepress charges $14 for manufacturing and printing if you're selling a meme design for $20.
It handles everything for you, from customer queries to handling payments. It's one of the best hassle-free options out there.
Society6
Society6 is another POD website that has products ranging from bedsheets to wall art. You can get your meme design on any of the 90 products they offer.
With Society6, you can earn up to 10% on each sale, but you can earn more depending on the popularity of art, canvas, and frame and set your prices above the standard 10%.
They offer an affiliate program, so you can earn by designing and referring at the same time.
Selling Memes as Digital Products
If you feel that selling memes on POD is not what you want to do at the moment, there are always other viable options available. One of them is selling your memes digitally and getting paid a good amount for them.
Courses
You can offer courses in two ways;
Designing and redesigning popular memes.
Virality and Meme Marketing. 
Platforms like SkillShare and Udemy are educational platforms for anyone to learn on a cheap budget. The more people rate your course, the higher the price you can charge.
You can get paid relatively well for offering courses that provide great value to your target market. 

E-book
You can write E-book on memes on topics such as meme trends, meme marketing, insights, research backing meme virality, etc.
People are curious to know how some memes get popular while others get ignored. Get paid by writing E-books if you have valuable industry insights to share with your audience.
You can share courses on websites like Amazon for people to purchase or download the paid version of your E-book.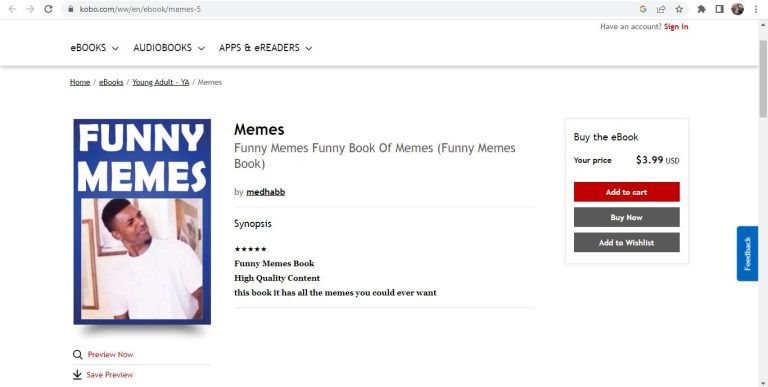 Selling Memes as Physical Products
Physical products you can get paid for by selling memes are; shirts, jackets, caps, socks, bedsheets, and mugs.
You can either sell these products on your website or on third-party platforms like Amazon and eBay. In any case, memes are equally bought by businesses and consumers. 
Take a quick note. Make sure you're not selling copyrighted memes. Either it's your original work or a recreation of a meme design. Memes fall under copyright law; you can share them on Facebook, but you cannot make money from their designs.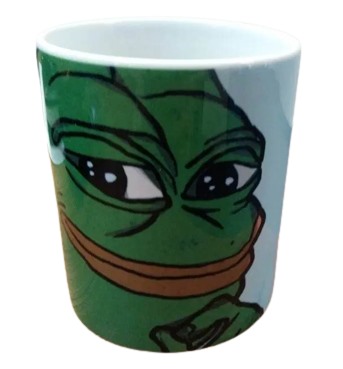 In short, you can make money by:
Printing your original memes.
Creating a parody of the original meme.
Memes that are not copyrighted.
Selling Memes as a Service
If you're good at creating memes for other businesses, you can get paid for selling your services. You can either keep your services limited to design or can offer a package of design and marketing.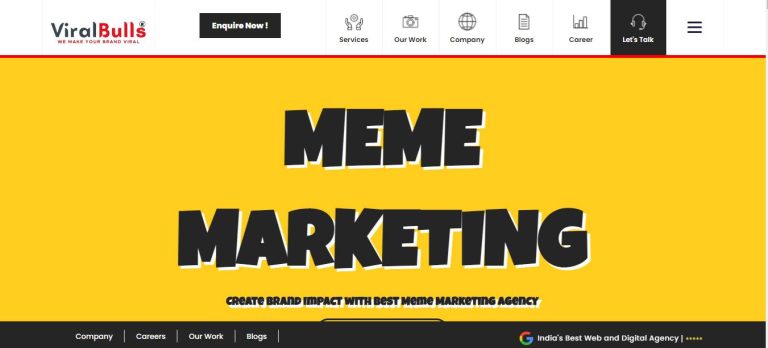 Meme Marketing Agency
Meme marketing agencies help businesses attract their customers by posting memes on their social media platforms. Memes are great selling tools without sounding sales. 
As a meme marketing agency, you can create custom-tailored memes for your clients plus market them to generate traffic and, eventually, sales.
If done right, meme marketing can be contagious. Let's take Netflix on Twitter, for example.
Meme Freelance Services
You can work as a freelance service provider creating memes for businesses or individuals. Get paid by working on platforms like Fiverr, Upwork, etc., that connect freelancers to businesses.
You can also use your social media accounts to get attention as a memer and to get hired.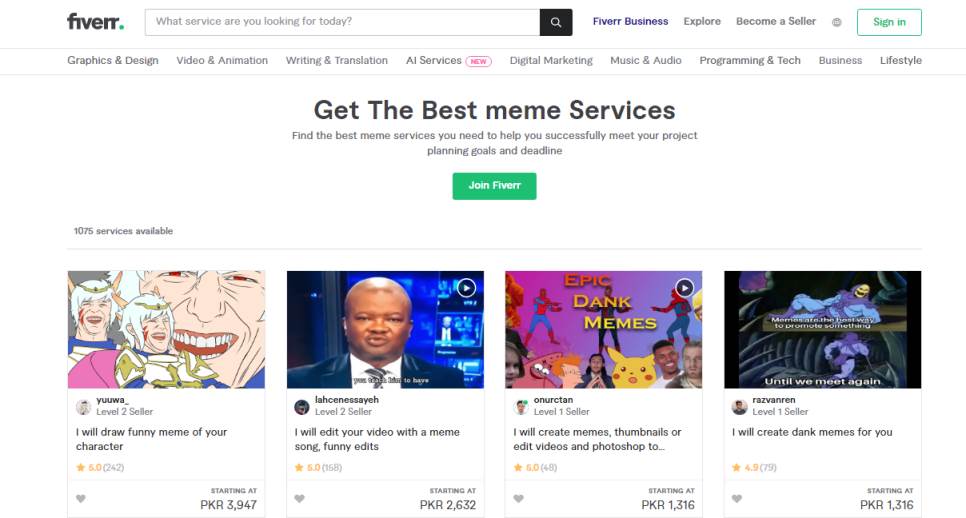 Start Your Own Meme Business
People think it's complicated to start a meme business model to get paid; we have some cool ideas for you. All you need is good quality content that your followers find valuable.
Here are some proven examples of building your own meme business.
Make a Meme Channel on YouTube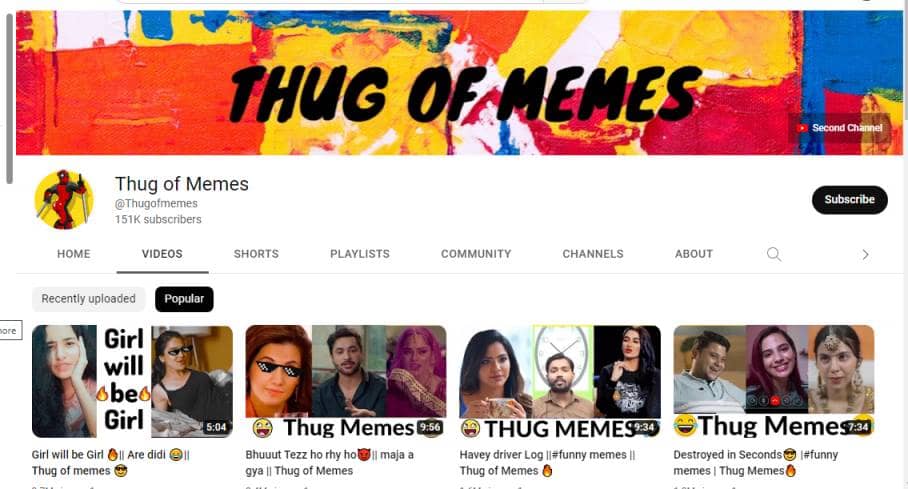 Start your own meme business by uploading videos on a YouTube channel. People search for funny videos such as cat memes, funny meme videos, spoofs, and pranks.
You can start by uploading good-quality memes videos to get enough subscribers to monetize your channel and get paid as a meme creator.
The more attention you get over time, the more money you make. A YouTuber usually makes $3 to $10 per 1000 video views.
Selling Memes through Social Media
You can also start your business by selling memes on your social media platforms. Let's explore the following two platforms.

Instagram Meme Page
If you have a decent following on your Instagram page, you can skip the first step (creating followers). There are two ways you can start your meme business:
Sell Sponsored ads and posts; Slim Jim is the perfect example that only shares memes.
Monetize your Instagram account by selling meme-related products or taking your followers to a merchandise-selling website.
However, make sure you follow all the laws and regulations to not get banned from the platform and lose your business.
Facebook Meme Page
Start your business by monetizing your Facebook account if you have a big following and It's a platform where millions of users share memes daily.
Facebook Watch pays its creators through advertisements. You can post meme-related videos and earn maintaining more than 10,000 followers with at least 60,000 minutes of viewership.
You can also sell your meme merchandise on Facebook, just like Instagram.
Meme Blogs
Starting your business as a meme blogger can be rewarding as you can educate your audience on meme topics, trends, industry insight, meme marketing tips, and more.
Bloggers earn money in two ways:
Affiliate programs
Affiliate programs are links to websites/ pages that your audience clicks to buy a brand/service you're promoting in return for a commission.
It can be lucrative if you don't deviate from your original business model. That is selling other businesses' products through memes on your meme website.
You can't ask people to buy from you but influence their buying decisions through memes.
Selling Memes as NFTs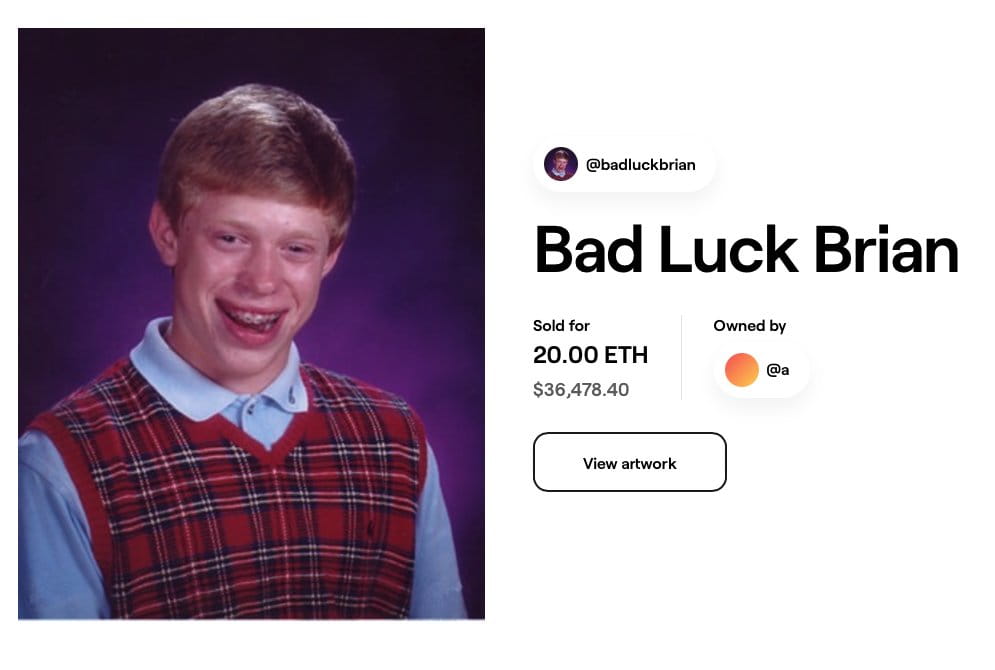 NFTs (non-fungible tokens) have been on the boom since the rise of cryptocurrency. As a meme creator, you can sell your work as NFTs. Proof of memes, in particular, Doge sold for $4 million. Another good example of NFT memes is Bad Luck Brian sold for 20 ETH ($36,478.40).
You can make your meme NFT and sell them on various crypto platforms. Follow simple steps:
Open a crypto digital wallet with Ethereum (cryptocurrency) in it.
Pay the NFT platform with Ethereum to list you as a meme artist
Sell your meme art to interested buyers
Make an account with NFT platforms like Mintable, Rarible, OpenSea, etc
Bottom Line
People love memes. You don't need a big chunk of investment to create them. All you need is a skill, computer, and commitment to earn by selling laughs. Many have been earning unbelievable amounts through memes, and you can do that too. Let us know if we skipped any famous source of earning memes.