Advertising is one of the most ingenious ways to tell your customers you exist. But is that all? Of course not. It can set you apart from your competition, increase sales, and change the perspective of millions of people on how they see your brand.
Marketing is the soul of any brand but every great marketing campaign is incomplete without creativity. Advertising is the creative process that connects with your target audience on a deep, personal level. It's the best way to build trust, address concerns and communicate the values you share with your customers.
Advertisements are everywhere. Whether you're watching TV, driving on a highway, or scrolling through social media, an ad pops up. But some are creative, memorable, and too good to learn from.
In this article, we've compiled 15 best advertising examples and ad campaigns to get inspired and build a viral marketing strategy for your brand.
15 Most Popular Brands Advertisement Examples
Mentioned below are the 15 most popular Ads campaigns of the world's leading brands, making you feel emotional and connected at once. You'll realize how every ad is designed with a purpose and intention to convey a message, address a concern, and connect with the audience.
Without further ado, let's dive into timeless ad campaigns.
Apple – "The iPod Silhouettes 2003-2005"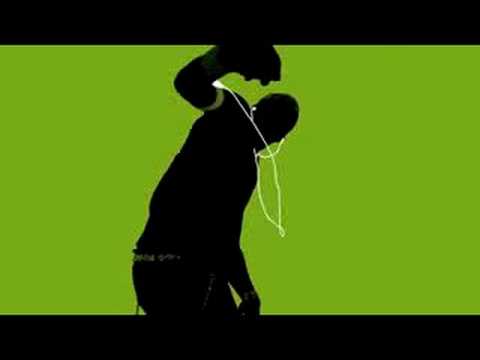 Apple launched a famous ad campaign for iPod in 2003, which lasted till 2005. The advertisements featured frozen mid-drop dancing silhouette images over bright-colored backgrounds. The silhouettes carried the latest iPod with Apple's iconic white logo on the visuals.
These ads were used as prints on billboards, newspapers, and other public signage. The ad campaign was rejected by Steve Jobs because he wanted a product image instead of dancing silhouettes.
Later, the images of dancing silhouettes were taken to the TV commercials as dancing visuals. The print and TV ad skyrocketed the sales of the iPod, and the agency TBWA\Chiat\Day won many awards for its efforts.
Coca-Cola – Share a Coke
Coca-Cola ad campaigns are a delight to watch, but you can't forget the "Share a Coke" advertisement that aired on television in 2011. The advertisement was well perceived as it gave customers a choice to print the desired names on the bottles.
This campaign instantly went viral, leaving the company with a larger customer base. Coke ad is an excellent example of audience engagement by addressing people's most valued identity, their names.
This advertisement turned fans into regular buyers by skyrocketing the company's sales.
McDonald's – Open at Night
Talking about creativity, you can't miss McDonald's. The brand has many successful ad campaigns as the grab-and-go brand for its patty lovers.
One out-of-the-box advertisement that connected most with its audience was Mcdonald's open-at-night ad campaign. Craving food at an odd hour? Or pulling all-nighters at a job? We're open.
A simple yet effective message on a dark wall banner shedding light on two spots only was a hit. The message told people that Mcdonald's is open at night to order.
McDonald's advertisement is a great example of concise and clear communication addressing midnight hunger pangs.
Heinz – Pour Perfectly
Heinz tomato ketchup's pour perfect ad campaign is a treat from the eyes to the taste buds. Showing the richness and the deliciousness of real tomatoes serves the purpose of an attention-grabbing, aesthetically appealing, and effective ad campaign.
In the advertisement, the shape of the Heinz ketchup bottom is made by using tomato slices which was quite creative and innovative to promote the brand.
They want to take their customer on a journey of awareness, positioning Heinz as a blend of high-quality tomatoes that is pure and organic for all your cravings.
Nike – Just Do It Ads
Nike came up with its tagline in the 1980s to motivate athletes. This four-word motivational ad campaign became the most popular and timeless brand by raising $8 billion in revenue for Nike in just a decade.
Nike knew its customer base and understood the problem athletes face in mastering their mindset first to move and train their bodies. Beautiful! It clicks. Just do it, even if you don't want to. It addresses a concern; we know you don't want to wake up early in the morning but ''Just do it.''
Nike's market share is off the charts because the brand connects with the audience on a personal level. Nike frequently plans advertisements to inspire and keep in touch with its audience. Strong brand associations help brands build trust and keep it at the top of the mind of their admirers for purchase.
Audible – Travel In Your Mind
Audible launched an extraordinary Ad campaign under extraordinary circumstances in 2020. During this difficult time, all people wanted to do was get back to normal routines, traveling and commuting. Audible came up with an audio marketing campaign with a small companion video.
The advertisement got an amazing response to a story of a fictional airline showing traveling through the eye of the mind. This campaign otherwise would not have gotten the amount of recognition it did otherwise.
People could connect with the concept, which would not have been possible in ordinary circumstances. Audible teaches how sometimes it's best to pivot from your regular strategy to change with time.
Old Spice – "Smell Like a Man" Ad Campaign
Old Spice – "The man your man could smell like" was one of the top-rated 21st-century ad campaigns. Wieden+Kenney agency took the brand to new heights by hiring a spokesperson as handsome as Isaiah Amir Mustafa. 
The agency's research revealed that 60% of men's body wash is purchased by women. Old Spice targeted women by launching an ad campaign during the Superbowl season. They knew that both men and women would see the ad around this time.
That's exactly what happened. Old spice sales went off the carts by 60%, crossing the estimated target of 15% within four months.
IKEA – "Pee on This" advertisement
''Peeing on this may change your life'' is what IKEA's print ad said, no joke. People love using new things out of curiosity, and Åkestam Holst and Mercene Labs agency knew that. They created a pee-stick print ad in 2018 and invited women to pee on it.
This unexpected way of pregnancy testing got popular, and many women showed up to take a free test. There was a reward, discounted crib if the test showed a positive result.
This value-packed way of testing the marketing of the IKEA pee-stick was a creative and out-of-the-box idea that got people's attention. IKEA was known for pee sticks as well as discounted cribs.
Oreo – "You Can Still Dunk in the Dark" Tweet
A mere tweet that went viral during Superbowl 2013 power outage turned a cream biscuit into a huge brand. This was a quick-witted response by the marketing team Oreo (360i, Kraft, and MediaVest). Although a Superbowl campaign was in place, one tweet changed social media marketing forever.
Everything happened fast and in real-time with 15k retweets and praise from around the world for the marketing team. This one tweet brought Orea and its 15-person marketing team into the limelight.
Dunkin' Donuts – "American Runs on Dunkin" Campaign
In 2006, Dunkin' Donuts was newly bought by private equity firms and was in desperate need of a new marketing campaign. ''America Runs on Dunkin'' came by the right time, launched by a new Hill Holliday agency to reposition the 50-year-old brand.
This long ad was heard and seen everywhere. TV, radio channels, billboards, and the internet. The ad was a series of tribute stories of people living a stressful American lifestyle and how Dunkin Donuts was helping them get through every day.
This ad still exists as a part of Dunkin's brand strategy but is changed to more product-focused goals.
The Dollar Shave Club – YouTube Video
Dollar Shave Club's YouTube video starring Micheal Dublin, owner of the company, is an internet classic. The video shot for $4500 went viral along with the company's name and reputation. The original concept of the video was to inform customers about products, pricing, and operations.
Who knew that it would turn out to be the most-viewed marketing campaign around the world? Dollar Shave Club's video brought in 12000 orders to be processed in 48 hours. Until now, it's the best example of how a viral video transformed into a successful brand.
Dollar Shave Club has now expanded its operations to a billion-dollar company. It's to date one of the most viewed and loved videos that took brand loyalty off the carts.
Airbnb – Live There Ad Campaign
The ''Live There'' Ad campaign was a success because of its heart-melting shots of people traveling to fantasy destinations and living their dream. 
The ad displayed heartwarming pictures of beautiful places and people in Polaroid picture frames living a life of adventure and comfort.
Airbnb uses many shots from its websites for its visual ads as a strategic marketing plan that positions them as a unique and easy booking site that can make dreams come true on a budget.
Nivea – Night Time Cream Campaign
Nivea is a top-of-the-line night cream. If you're wondering the ad or package doesn't say it's a night cream, have a clearer look at its top-notch packaging.
A beautiful combination of dark blue night background with a moon-shaped letter ''C'' written like a crescent moon in white gives a clear message that the product is made to use at night.
Nivea is the perfect example of inventive marketing. The product's look is designed as a night background with a silver crescent surrounding the lid.
Always – #Likeagirl
#Likeagirl campaign was a hit by Always. It targeted young girls and women in society who feel they are not as fit as boys to pursue a career in athletics. This feel-good 2015 ad campaign showcased women from different backgrounds and ethnicities.
Always credited women with a strong image by showing them enough and comfortable in their skin. The long advertisements were about embracing womanhood and imperfections with pride and men and women are equally free to choose for themselves.
Like other popular brands, Always also addressed a social issue by breaking myths and barriers concerning young girls and women. This not only improved company's ROI but also won the hearts of the people.
Volkswagen – ''Think Small" Ad Campaign
Volkswagen's ad Campaign "Think Small," was a hit in the 1960s when all people wanted was a bigger house and a bigger car. Think Small showed how small things could make a difference we don't think about.
It changed the old ways of American thinking about owning big things under big debts. This ad campaign became one of the most famous ad campaigns, and marketers still find i
Parting Thoughts
All advertisements and ad campaigns have one thing in common—customer engagement. Companies that make efforts to understand their customers' needs can only come up with creative solutions. 
With new brands popping out every day we see the rising demand for ad campaigns. But Is every ad campaign a success? No.
Advertisements and ad campaigns that people can relate to or connect with become huge successes. People only want to buy from brands that share the same vision, pain, and stories.