About WeWork
''WeWork'' is an American company that offers shared co-working space to individual startups, freelancers, meetups and other business. The purpose of WeWork is to provide entrepreneurs and individual startups an economical co-working space, where they have an opportunity to work together with likeminded people for the same goal.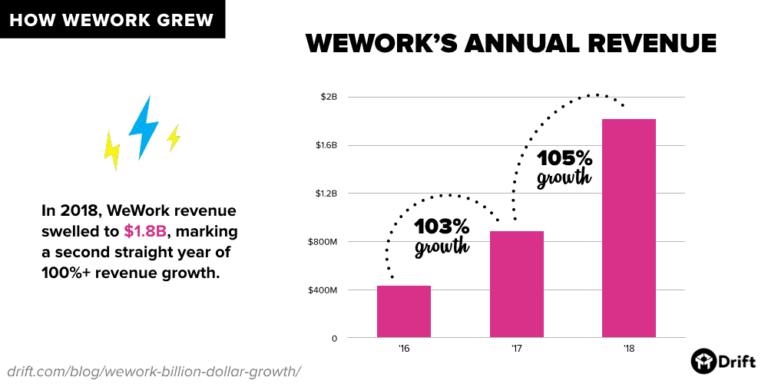 WeWork works under the parent company by the name of ''The We Company,'' and it was launched in 2010. Within 10 years, it has spread in 33 countries by having 625 location points by 2019. It has 15000 employees, and over 600,000 members who are using its workspaces at different locations across the world. In 2019, the estimated annual revenue of WeWork is 1.8 billion US dollars by the end of 2018, and the company owns 4 million square meter space in 2018.
Many other companies offer the same shared co-working spaces; here is the list of some of the important co-working companies which are the top Competitors of WeWork.
Regus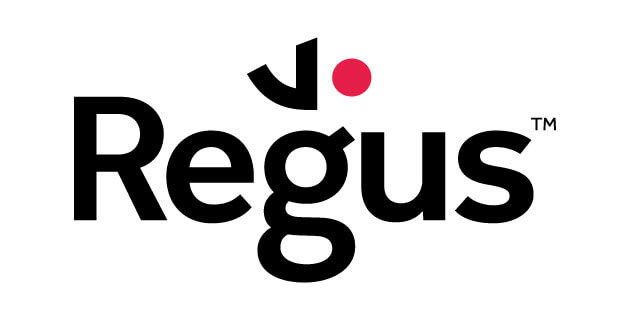 Regus is a multinational company which offers various services like shared co-working spaces, video teleconferencing, meetings room, office, and business lounges. Ever since it was founded in 1989, it has expanded its workspaces across the globe, approximately in more than 110 countries. It has hired over 10000 people worldwide to manage its 3500 locations points. Regus is serving, in terms of workspaces, more than 2.5 million people.
Currently, its head office is located in Switzerland; however, it started its shared co-workspace journey from Brussels, Belgium.
WeWork Vs Regus
Regus is a top WeWork's competitor. The estimated annual revenue of Regus was 3.2 billion dollars by the end of 2018, out of which its net income was 200.73 million US dollar. Both of these companies have acquired prominent properties in different cities, where they offer various packages to their tenants like premium and hot desk.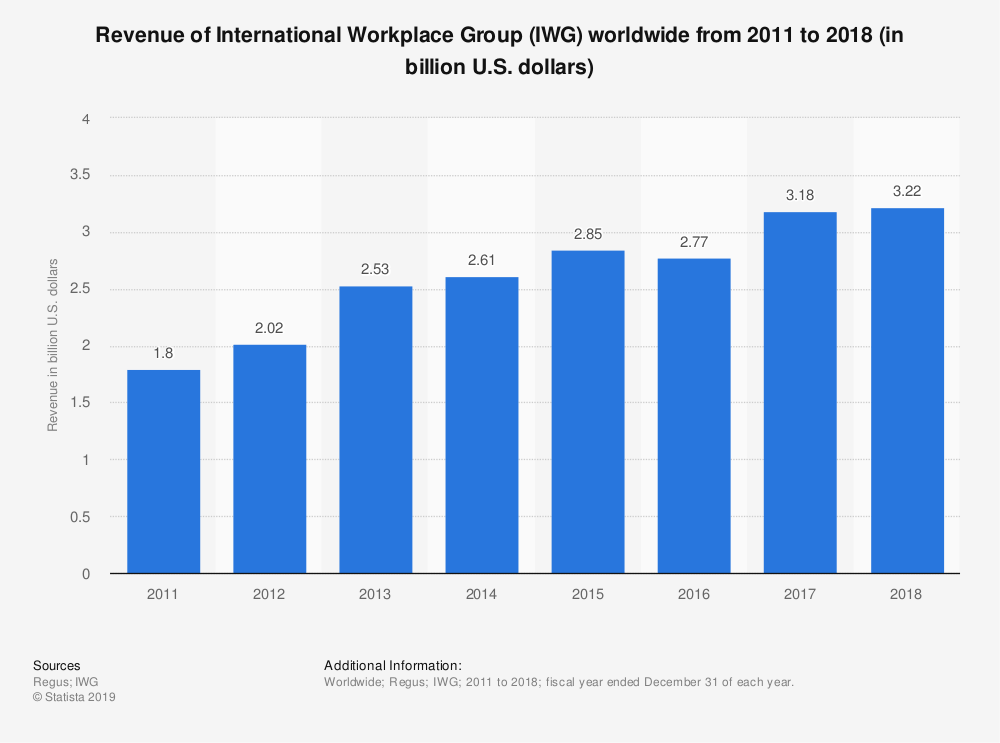 People can choose their workspace on the first-come-first-served basis, they also provide the service of mail handling to those who rent their offices in the long term. They also organize different types of events for their clients.
The basic difference between WeWork and Regus is that WeWork would be the best choice of millennials, freelancers, and startups who usually aren't concerned about privacy. In the workspace of WeWork, we observe glass wall in some places and big open halls.

Regus, on the other hand, offers private workspace for those who prefer formality. Business professionals prefer Regus over WeWork because formal and private workspace suits their style.
The prices of WeWork and Regus vary from location and city to city, WeWork is a bit expensive compared to Regus in general. But some locations of Regus are expensive.
Impact Hub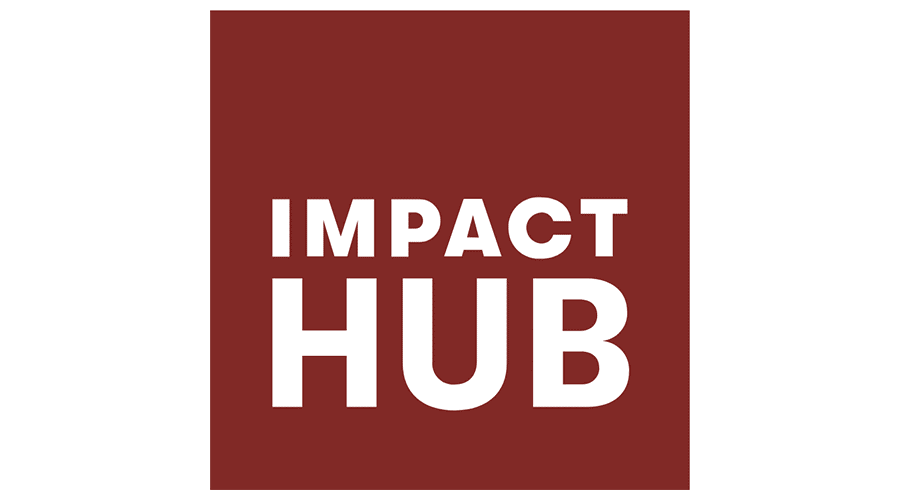 Impact Hub is a UK based shared co-workspace company, it was launched in 2005. Since then it has been offering shared workspaces roundabout in 100 cities across the world. The purpose of the company is to provide a platform to young startups, entrepreneurs, and enthusiastic good-doers. Therefore, they perform in a collective workspace environment; because they believe in the power of numbers and collective working.
WeWork Vs Impact Hub
The annual revenue of Impact Hub is approximately 3 million US dollars, and headquarter of the company is in Vienna, Austria. The functionality of Impact Hub is completely different from the WeWork and Regus, it's because they work like a community.
Each franchise of impact hub starts with three founders whose skill set is relevant and complementary to one another. These founders work with one another and impact hub helps them in the initial stage until their hub is complete. Hubs of impact hub usually don't compete in the same city.
Alley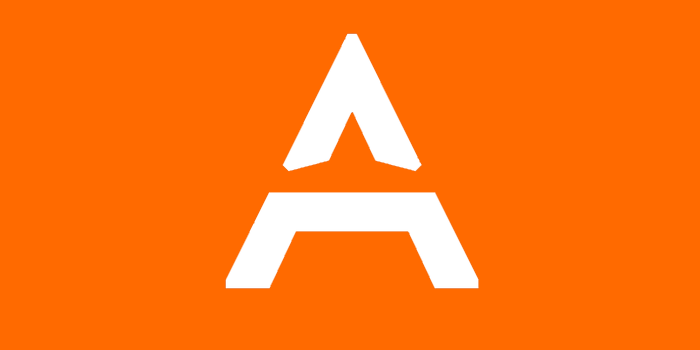 Alley working space and business services is an American company that offers share co-workspace, and it was founded in 2011. It has 4 locations in different cities of USA.
WeWork Vs Alley
Alley is a charity based organization that provides free shared workspace to individuals, who don't have their own office or a place to work. Since then, 110 startup companies started because of the shared workspace of Alley. In 2015, when the company started raising funds, it collected 16 million US dollars.
Make Offices
Make offices is an American real estate co-workspace company. It was launched in 2012, and it provides workspace to startup companies, small entrepreneurs and small businesses. Since then, it has expanded its business operation in three cities of the US.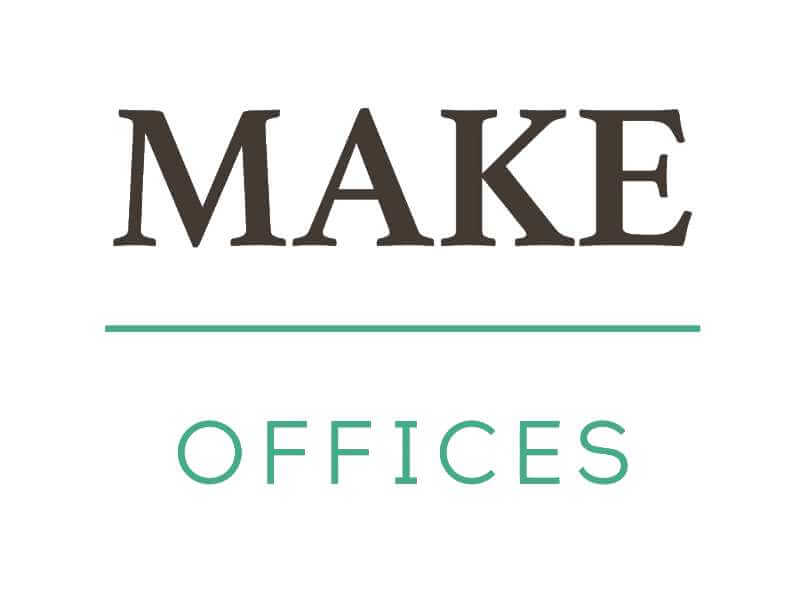 WeWork Vs Make Offices
The estimated annual revenue of make offices is roundabout 5 million US dollar. The difference between Make Office and WeWork is that Make Office offers workspace to those small businesses and small entrepreneurs whose budget is less and they can't afford separate offices.
Industrious Office
Industrious is an American real estate and property developer company. It was founded in 2013, and it is in the business of constructing workspaces, warehouses and distribution building. It has more than 90 workspace locations that are providing services in 45 cities across the US.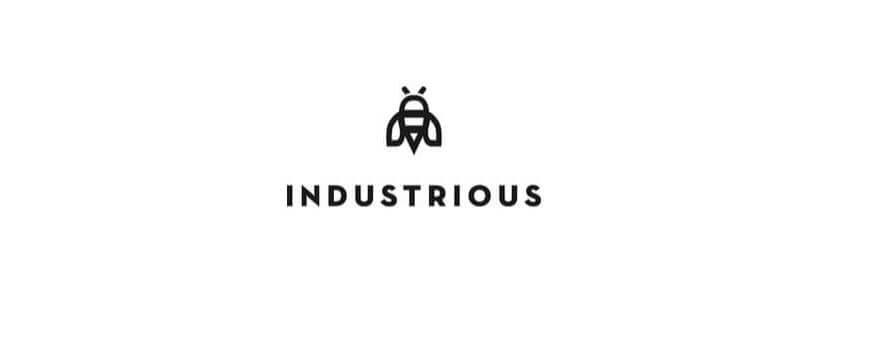 WeWork Vs Industrious Office
Industrious has become a top competitor of WeWork after attracting funds of 80 million US dollars from its investors. Industrious usually leases its workspace to those professional companies who have a history of co-working with other companies. Companies get the advantage of not investing its resources in property and furnishing their offices.
Techspace
Techspace is an American shared workspace company that provides the service of infrastructure and co-workspace to individuals and businesses. It is another strong WeWork's Competitor. It was founded in 1997, since then Techspace has been expanding its business operations across the US.
In 2002, a company by the name of Enfrastructure in California acquired Techspace, but they didn't change the name because the brand was already established over the years. In 2019, Industrious acquired Techspace in the process of expansion and became the parent company of Techspace.
WeWork Vs Techspace
Ever since the acquisition of Techspace by industrious in 2019, now Techspace has also become a rival with WeWork because of its parent company industrious. Industrious has been making partnership deals with landlords and property developers to expand the market share, Techspace has become a part of an expansion program to compete against WeWork.
Serendipity Labs
Serendipity Labs is a US share workspace company and it was launched in 2011. It has more than 35 location points in 29 cities by the end of 2019. Serendipity offers services like private offices, meetups, conferences hall, workspaces for the businesses and startups; they also provide a professional working environment along with it.
WeWork Vs Serendipity Labs
The estimated annual revenue of Serendipity labs is roundabout 4.5 million US dollars. The functionality of Serendipity Labs is completely different than WeWork because it works like the franchise business. Where the company issues licenses to the potential landlords and property owners to use the brand name of the company, they share a percentage of profit in return. It works for both parties, a win-win situation.
Green Desk
Green desk is an eco-friendly shared workspace company and it was established in 2008. The green desk offers a variety of services like workspace, private office, virtual meeting rooms, and conference halls as well. They also provide office utilities like printing, scanning, mail handling, high-speed internet, and organic tea and coffee to their tenant.
WeWork Vs Green Desk
Green desk has roundabout 9 location points in Brooklyn, DUMBO, Greenpoint, Long Island City, and Williamsburg. The company is planning to expand and launch two more location points in Snyder Avenue and 43-22 36th street.
Green desk offers its services at a very reasonable and affordable price that any startup can pay for it.
SOMAcentral
SOMAcentral is a US shared co-workspace company and it offers its workspace services to enthusiastic tech startups. SOMAcentral is a home to many famous and successful companies like Mashable, Twilio, Instagram, Grammarly, etc. It has a culture of mentoring which helps not only startups individuals, but an experienced professional to reach their potentials.
WeWork Vs SOMAcentral
SOMAcentral has three main locations, two of them are in San Francisco and one is in Oakland. It has a partnership with BootUP, Mind the Bridge and Founders Space. SOMAcentral remains open to its users 24/7.
The difference between SOMAcentral and WeWork is that SOMAcentral is only for tech startups. WeWork, on the other hand, offers workspace to everyone. SOMAcentral offers a pet-friendly environment where people can bring their pets. It also provides a parking space for bikers. Their other services are the same between both of these co-workspaces companies.
Knotel
Knotel is a New York based shared co-workspace company. It was founded in 2016, and within a short period of 4 years, it has expanded its business operation across the world. Currently, Knotel has 250 shared co-workspace buildings in 15 major cities around the globe.
WeWork Vs Knotel

After attracting and securing an investment of 400 million US dollars from the Kuwait social security funds by the end of 2019, it makes Knotel a main competitor of WeWork.
Knotel and WeWork offer almost the same services to its clients except few differences, like the focus of Knotel are on the large professional business. Knotel doesn't usually offer its services to individual freelancers and young startups, instead, it targets big companies.
After reading this article, we will have a good idea about Top WeWork competitors. The co-working space industry in growing on a fast track and become competitive. Not only in USA and Europe but in Middle East and Asia also.