Facebook is a very dynamic social media platform that is not only providing various business models, but it is also very actively involved in the business of advertising and video-sharing industry. Ever since it was founded by Mark Zuckerberg and his classmates in 2004; Facebook has 2.45 billion active users worldwide at the end of 2019. It is one of the biggest social media platforms in the world.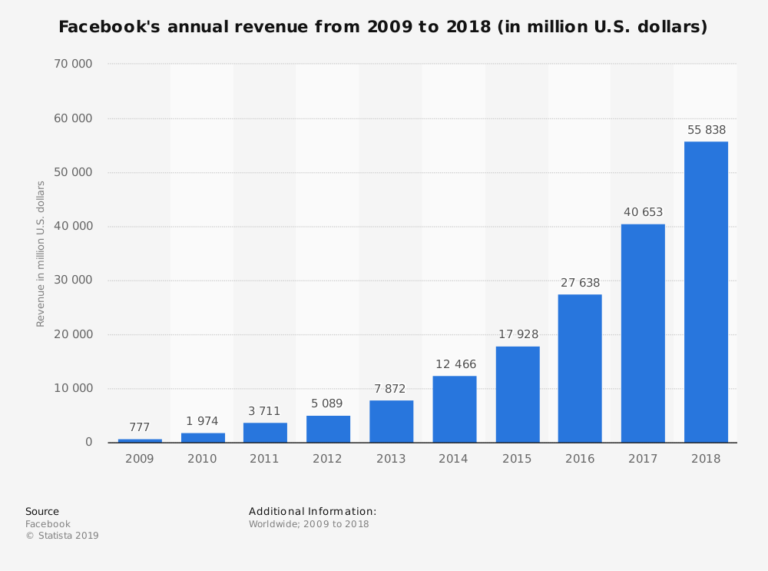 Facebook diversified its business operations into three main categories like social media, advertisement, and video-sharing industry. According to statistics; the annual estimated revenue of Facebook was 55.8 billion USD, the report analyzes Facebook annual revenue from 2009 to 2018.
Facebook isn't the only one in the market which is offering these services; it has many approximately 11 major competitors in different categories, which are given below.
Facebook Competitors in Advertising Industry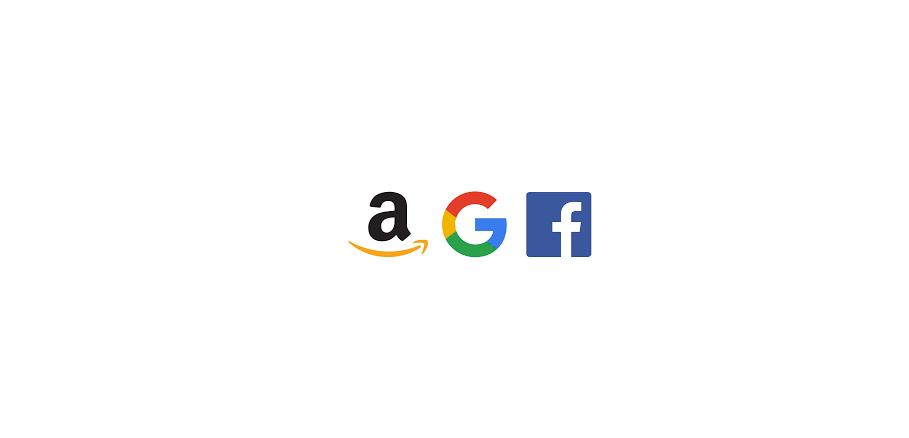 Google
Google is an American multinational company, having over a billion users of in each of its service category puts google among the world's biggest companies like Amazon and Apple. Larry Page and Sergey Brin are its co-founders and they its foundation on September 4, 1998. It mostly offers internet-related products and services like search engines, chrome browser, advertisements, YouTube videos, Google maps, play store, software, and hardware.
Facebook Vs Google
Both of these brands have billions of users on their platform, which makes them great competitors to each other. Especially in the field of advertisement, as we know that Ads are the major source of income almost for every media business. However, as for the individual business concern, decision making has become very difficult when it comes to choose between both of these platforms. It is because both of these platforms offer a variety of features for advertisement.
AdWords is the advertising tool and platform of Google; which offers assistance to businesses to find their target customers by using specific keywords; used by the majority of users. Businesses and marketers use such predictable keywords to find their customers.
On the other hand, Facebook's paid ads option is a bit easier to use because it promotes the content to target the required market of its client. Then customers will automatically be attracted to their business, and choose the product or service whatever you want to sell.
According to Statista report, the market share of Facebook digital ads is roundabout 22% of the total internet ads in the United States, and the share of Google is approximately 37% of the total internet ads across the United States.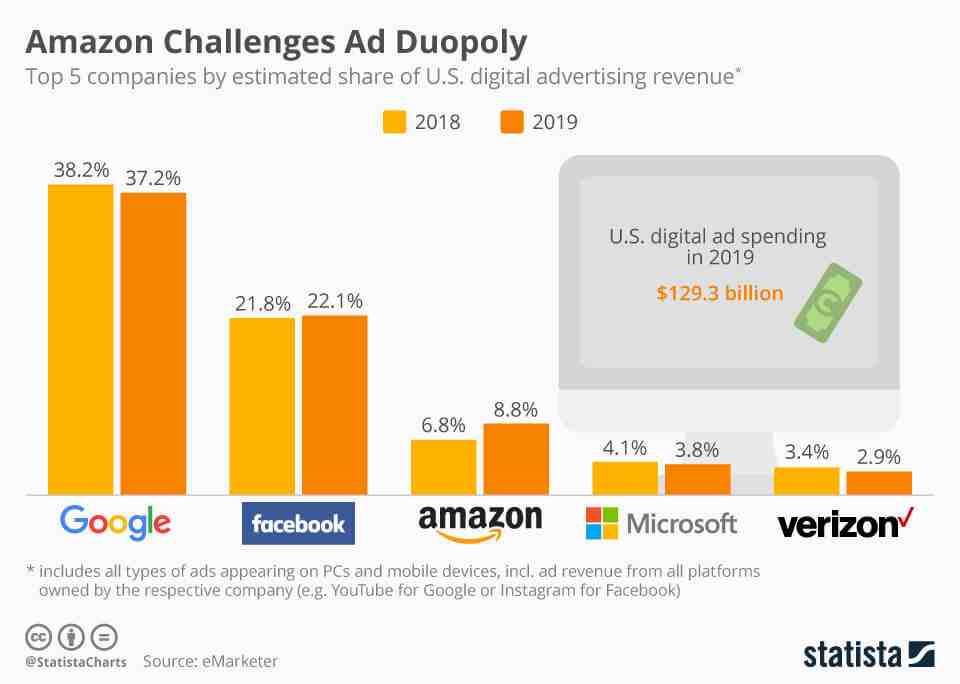 Amazon
Amazon is an American Tech Company offering multiple services to its customers around the world. Online shopping is among one of them, and it approximately has over 300 million users across the world; out of which its American users are over 80 million.
The total market share of Amazon is 8% in the advertisement field. Although, it's a lower figure but it's increasing consistently. If you compare the percentage of its figure with total users, then you'd see how impactful it is.
Facebook Vs Amazon
Since Amazon is the major online shopping store, therefore, it uses a direct advertisement technique. Its direct ads policy is completely different from the Facebook and other competitors. Where people see the ads of products on different websites, if they click on the ad, then it'll take them to the shopping store.
On the other hand, the paid ad feature of Facebook is very precise and it targets the exact audience of your requirement. That's why the conversion rate of Facebook ads is 9.21%, and the conversion rate of Amazon ads is 10% because of its directness.
Conversion rate means that the number of users who actually buys the product or service whatever you're offering.
Facebook Competitors in Social Media Platform
Twitter
Twitter is an American social networking media platform, it also goes by the name of microblogging because of its short text limit which is 280 characters. Where people post and communicate with one another in the form of tweets.
It instantly got famous among its users when it was launched in 2006, because of instantaneous short messaging. Some also say that it's the SMS service of the internet, because of news alert and political debates. It happened especially in the US presidential election of 2016, where over 40 million people tweeted at 10 pm on Election Day.
Facebook Vs Twitter
Twitter had approximately 321 million active users in February 2019, where people sent 500 million tweets per day. At the beginning of 2019, the annual revenue of twitter was 3.04 billion US dollars, out of which its net income was 1.2 billion dollars.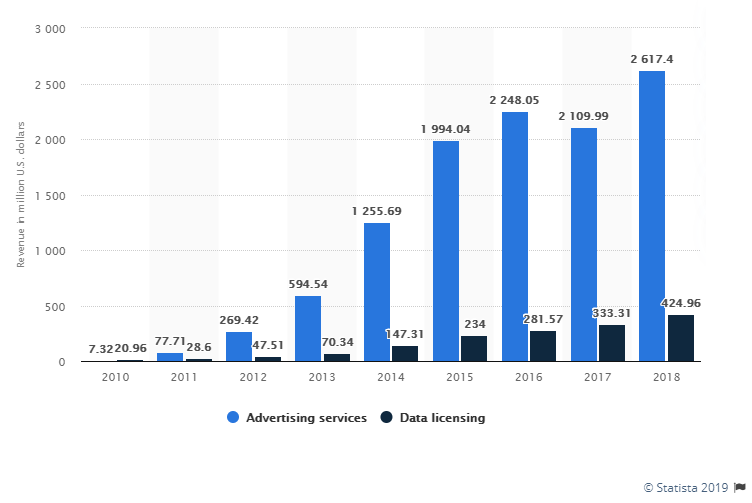 One of the basic differences between facebook and twitter is that facebook builds a connection and network among people where twitter floats ideas and topics for discussion.
Snapchat
Snapchat is a media messaging platform, a mobile app, where people share picture messages and they remain active for a period of 24 hours. After that, they're only accessible by you, not by the public. It was launched in 2011 and within a period of 8 years, Snapchat has daily 210 million active users worldwide. Facebook, on the other hand, has 1.2 billion active users on a daily basis.
By the end of 2019, the annual revenue of Snapchat was $446.2 million dollars. Its user growth chart is consistently moving upward, which is very good for the company.
The company has also been doing some experiments regarding its android design, the purpose is to make the app more user-friendly and increase user's engagement.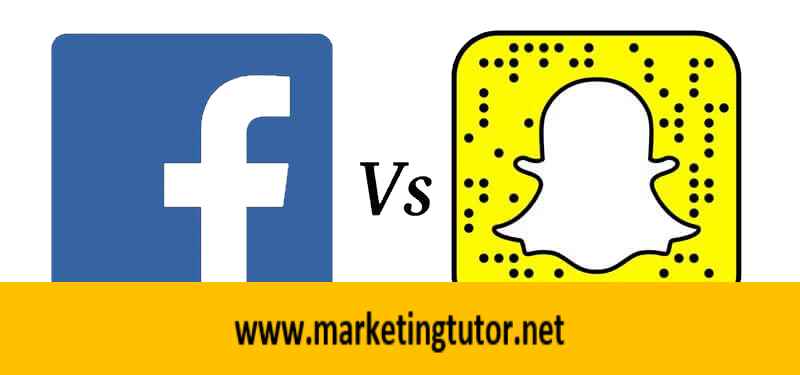 Facebook Vs Snapchat
The story feature on Facebook and Instagram and status feature on WhatsApp are originally the invention of Snapchat. When it became famous among users, Facebook copied the idea and launch it on their platform as well.
As we know that advertisement is the major source of income for Facebook, but Facebook has been losing ads because of being unsupportiveness of its app to advertisement. Snapchat, on the other hand, is very friendly to ads. Now, companies prefer Snapchat for advertisement.
Facebook wanted to buy Snapchat and offered $3 billion dollars back in 2013; the worth of the company is round about $25 billion dollars in 2019.
Pinterest
Pinterest is an American social networking and media sharing website, which allows its users to find the information in the form of images and videos and save it. Ben Silberman, Evan Sharp, and Paul Sciarra are the founders of Pinterest and they launched it in 2010. Within the period of 9 years, it has over 300 million active users on a monthly basis by the end of 2019.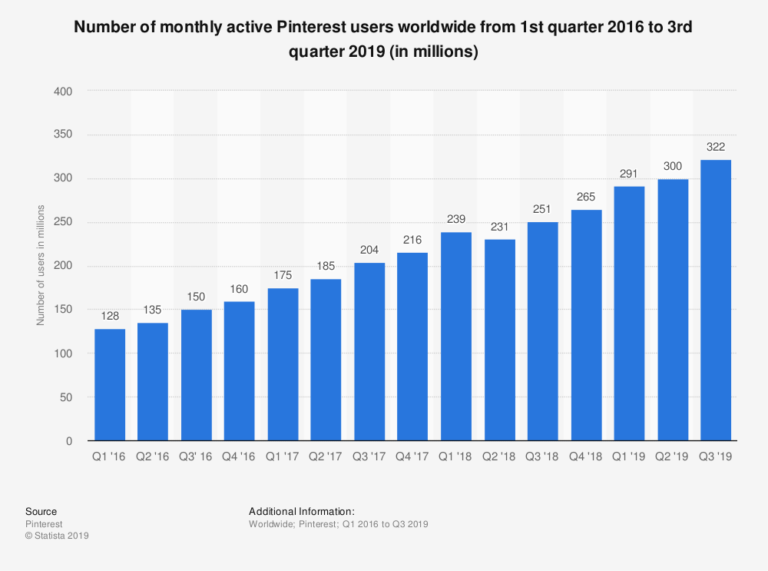 The company has made its platform available to its users in over 27 languages; the purpose is to reach the audience globally.
Another interesting fact of Pinterest from the e-commerce perspective and for the shoppers as well; 78% of its users say that the platform helped them to make the purchase decision. It is because of the recommendation feature, which keeps on helping its users, once the user recognizes the brand and starts looking for a similar product. Its software keeps on recommending similar brands and products of the user's choice until he makes the final purchase decision. Its weekly conversion rate is 90%.
Facebook Vs Pinterest
Pinterest isn't moving with the growth rate of Facebook and Instagram, but according to the statistical figures, it's definitely ahead of Snapchat and behind from twitter. In other words, we can say that its growth is in between Snapchat and twitter.
According to the statistics of Experian Marketing service, Pinterest brings more traffic to e-commerce and shopping websites than Facebook; Pinterest brings 10.9% traffic whereas Facebook brings only 5.3%.
The response rate of Pinterest and Facebook is almost the same because both of these platforms use text plus visual. Visuals are usually more impactful than just written text.
When it comes to user's engagement such as like, share and comments, then Facebook is much ahead of all the platforms because it offers a variety of features to its users.
LinkedIn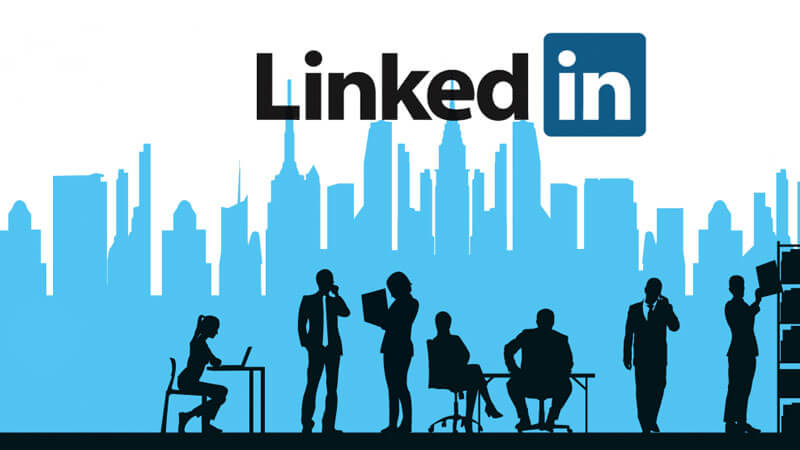 LinkedIn is an American business and professional website and a mobile app; where people and recruiters connect with one another either by job posting or sending their resumes. It was launched on May 05, 2003. In 2016, the subsidiary of Microsoft bought LinkedIn and Microsoft became its complete owner. LinkedIn has 660 million registered members across the world in 200 countries and regions.
Facebook Vs LinkedIn
As the name implies social networking sites (Facebook); where people create their online in a way that they can become friends with one another by creating groups and sharing memes with like-minded people, that's how they keep on increasing their social network.
Here is the LinkedIn annual revenue from 2017 to 2019.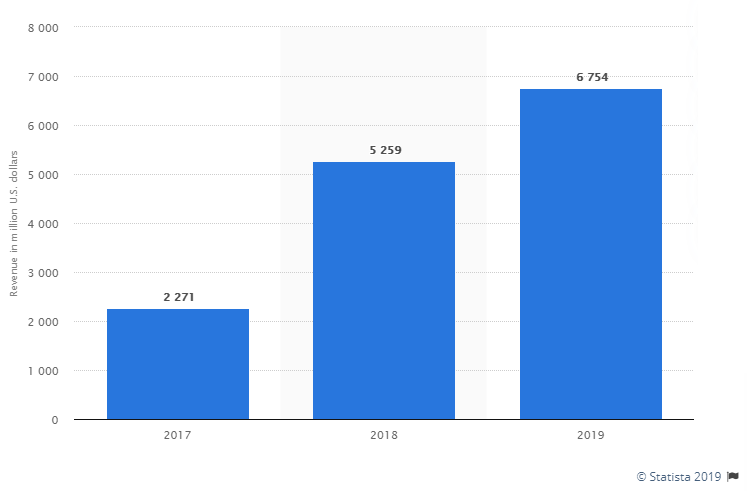 LinkedIn, on the other hand, a professional networking site which works completely differently, where people can create their profile in a professional manner by writing a professional summery, their career interest. What kinds of jobs they are interested in, their professional career and education, their achievements and skills, and the projects they completed. Everything on LinkedIn has a professional touch, it also creates a social network but in a professional way.
Features like job search with filters like location, job category, post, and people search with the same filters, and these are some of the unique features of LinkedIn which differentiates LinkedIn from other sites and apps.
WeChat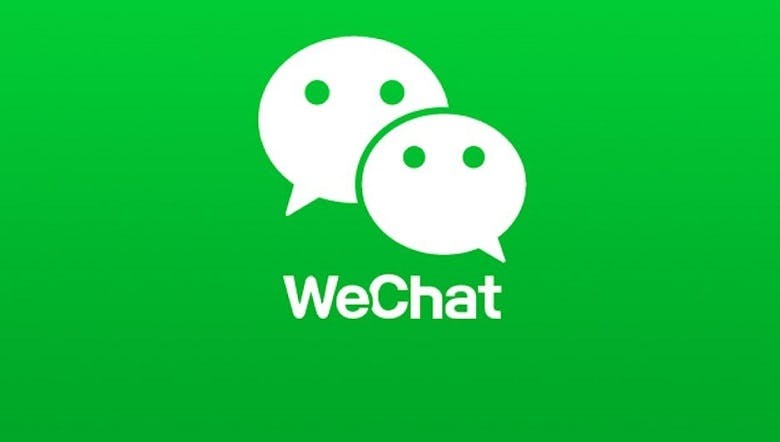 WeChat is a Chinese social networking and media messaging site and a mobile app, it offers a variety of features like broadcasting, conference calling, video and audio calling. It was launched in 2011, and in 2018, WeChat became the world's largest standalone company in the company. Within a period of 8 years, it has 1.1 billion active monthly users worldwide.
WeChat users have to be careful with their account because once your account is set to be in place. Then you won't be able to change it. It usually offers three types of accounts, official account, business account, and subscription account.
Facebook Vs WeChat
There's one small difference between both of these apps, facebook is in American based company and WeChat is Chinese. They offer almost the same features. WeChat, however, offers some unique features like contact sharing if the users are in a close proximity, then they can share it by using Bluetooth.
WeChat offers features like paying your utility bills and transfer money by using the apps, but it requires connecting it with the bank first.
People can't register and create their accounts if they don't have a phone number on WeChat; facebook is flexible in this regard, either your phone number or email address.
Messenger is an app of facebook, but it works separately completely different from the main app. WeChat gives the feature of doing two things on the same app, which means you don't have to switch apps.
TikTok
TikTok is a Chinese social networking and video sharing service app, where people can make lip synchronized comedy and talent short videos. Ever since it was launched in 2017, over one billion people have downloaded the TikTok app on their smartphones across the world. Without any doubt TikTok is strong competitor of Facebook.
Although TikTok isn't available in China because of the censorship imposed by the Chinese, but Douyin app is available for the users in the China. It has the same function and features as TikTok, but a little censored.
Facebook Vs TikTok
The reason for the success of the TikTok in the very short period of time is because it is very engaging and user-friendly. Once you install it on your smartphone and start using it, then you won't be able to stop.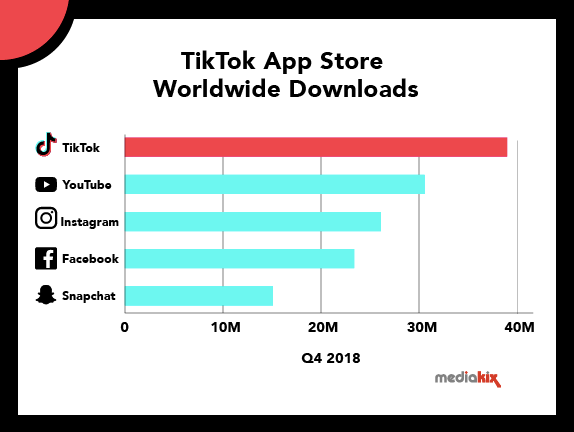 In 2016, there was a talk that whether Facebook should buy the musical app, TikTok, or not. But face book rejected the idea of buying this app because it was a Chinese app and they weren't sure whether it would cooperate with US laws or not.
Ever since TikTok has the figure of 1.5 users, Facebook and TikTok is becoming a very fierce rival with each other. It is because of several reasons like TikTok is targeting the young audience, teenagers mostly, that's the potential future of the Facebook market.
Secondly, it is hiring the former employees of Facebook and offering them very good salaries, to take as much competitive advantage as possible.
Vkontakte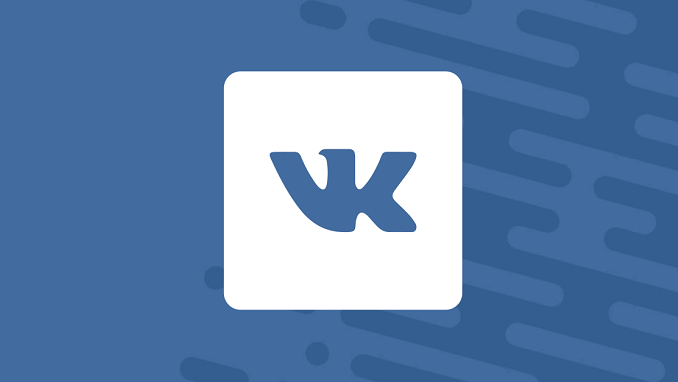 Vkontakte (VK) is a Russian social networking and multimedia sharing site and a mobile app; it has over 550 million users per day according to the statistics of 2018. VK is offering its services in many languages worldwide, but mostly the target market of VK is Russia and Eastern Europe.
Facebook Vs Vkontakte
VK is a Russian Facebook and it has a strong market there. Facebook comes at the 4th place in Russian and Eastern Europe, Facebook has only 50 million users there. Now, you can imagine the strong presence of VK in its market.
According to the statistical of the Gemius research report, it says VK is more popular among males; approximately 43% of users are men. Whereas 57% of the female prefer using facebook than VK, however, people spent more time using VK than FB.
Tencent
Tencent is a Chinese conglomerate multination company which is offering various products and services like video games, social networking sites, e-commerce portals, smartphones, investment corporations and etc. It's very successful in each of its sub-companies, and all of those sub-companies stand tall among the world's top-ranking companies in the world.

Tencent QQ is an instant messaging and social networking working site, it was launched in 1999. In 2014, it has round about 645 million users across China. Its WeChat app is more successful and has over 1 billion users worldwide, however, Tencent couldn't expand its user market outside of China.
Facebook Vs Tencent
Tencent is the Chinese version of Facebook, just like facebook offers Whatsapp for instant messaging, Tencent offers Tencent QQ service for its users. In other words, we can say that Tencent QQ is a part of WeChat which offers its users the feature to chat by staying with the app, instead of switching from one app to another.
Facebook Competitors in Video Sharing Industry
YouTube
YouTube is an American video-sharing media platform, Google bought it in 2006 at 1.65 billion US dollars from its creators who were the former employees of PayPal. Since then YouTube is one of the subsidiaries of Google.
It is the platform where registered users can comment, like, share and upload unlimited videos, whereas the unregistered users can only watch the videos, but can't do other things.
According to the YouTube database and statistics, people around the world upload approximately 500 minutes of videos per minute.
Facebook Vs YouTube
Facebook's videos bring traffic of 8 billion views on a daily basis. YouTube's videos have 5 billion views on daily basis. 85% of Facebook app users watch videos without sound.
YouTube's creators own most of the video content which is available on the platform, which they monetized it with Google Ad-sense and become profit partner with YouTube.
Conclusion
Although Facebook is the world's biggest social networking and media sharing platform, but it shouldn't ignore it, competitors. They're growing at a very exponential rate, offering unique competitive features to gain audience attention. They are becoming successful to some extent. Facebook is also keeping on updating its features to stay in the competition; it's one of the reasons behind its success.