Uber Technologies Inc. is a micro-mobility, food delivery and point to point ride sharing and transportation system with cars and bikes; it also goes by names like sharing economy and Uber. Ever since it was launched in 2009, it has expanded its business with 385 metropolitan operation points across the world. Uber has its website and mobile app from where user can access and order for their ride.
In 2019, Uber has 67% of the market share of the total ridesharing transportation only in the US and approximately 110 million users across the world. Uber held a market share of 24% in the line of food delivery in 2018. As of statistic up to April 2019, its total market worth was 90 billion US dollars; it got down $7.6 billion in May and left with $82.4 billion.
Here is a List of Top Uber Competitors
Uber Competitors in the Ride-sharing Services
When we talk about taxi cab service, ride sharing transportation or food delivery service, then Uber isn't the only one in the market which is offering these services. There are several competitors of Uber; some of them are as follows;
Lyft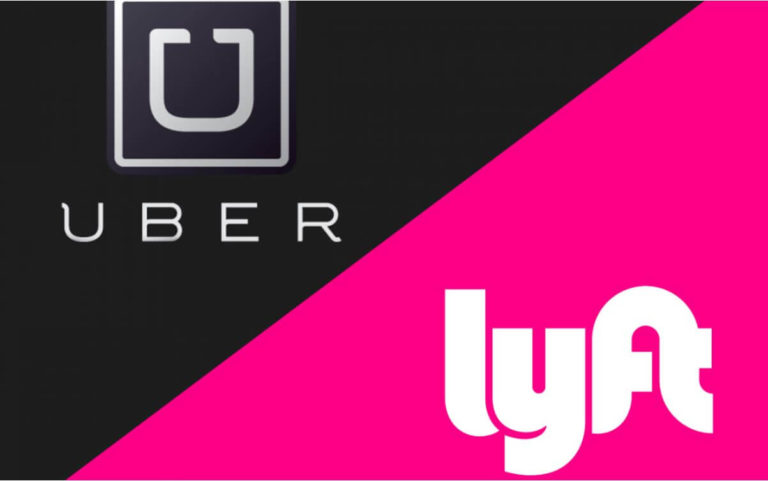 Lyft is a US ridesharing transportation company with the funny logo of pink mustache at the dashboard of its cars. The purpose of such a funny logo is to make it easier for users to identify their ride in the traffic. Lyft started its business operations in 2012; and it has spread its market in different cities of the US, Canada, Puerto Rico and roundabout 644 cities across the world. Lyft offers its users a mobile app and a website from where people can log in and order for their ride.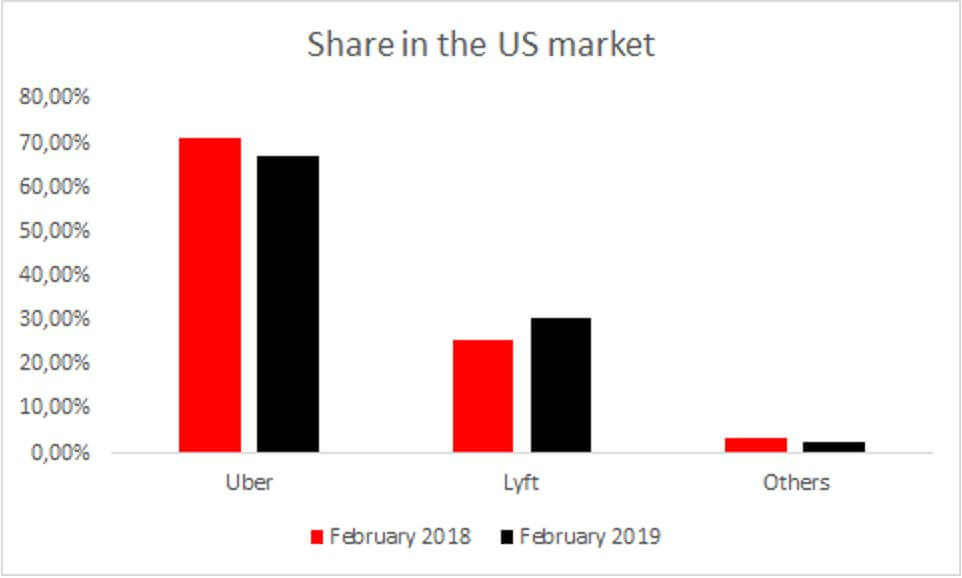 Uber vs. Lyft
Lyft is one of the major competitors of Uber in the ride-sharing market. According to a statistic conducted by Second Measure, it has a market share of 28% in the US. Lyft offers almost the same services to its users like maps and tracking, users can track their ride on the map where it has reached and how much time is left.
DiDi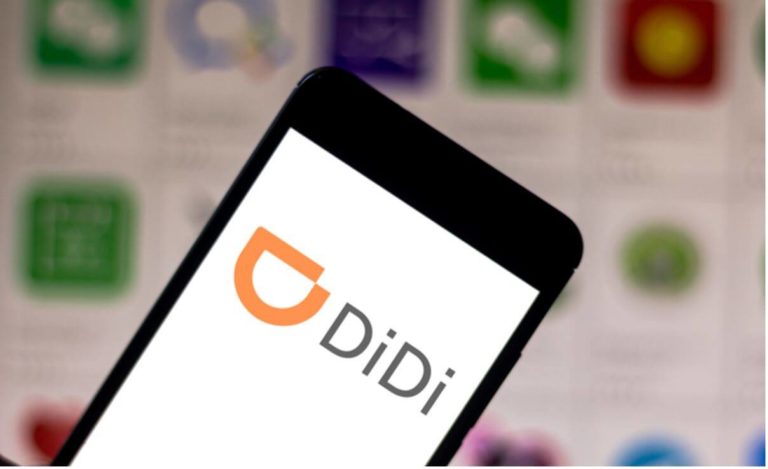 DiDi is a Chinese cab and transportation service, in simple words, we can say that it's a ''Chinese Uber,'' it was launched by Cheng Lee in 2012. DiDi offers multiple other services along with ridesharing like maintenance and sale of automobile, lease, financing, charging of electric vehicles and fleet operations.
Uber vs. DiDi
DiDi is a very strong competitor of Uber. According to a study, the mobile app of DiDi completes roundabout 10 billion passenger trips every year. Along with its partners, DiDi has been offering it services in 400 cities. It has nearly 550 million users of mobile app and it has hired approximately tens of millions of drivers.
OLA Cabs
OLA cabs is an India mobile app ridesharing transportation company, it was launched in 2010. An OLA cab offers a wide range of services like Uber, for instance, it allows its customers to book their ride in advance and also rent a car on hourly. Depending upon the different economic levels, OLA cab offers various rides to its users with different prices.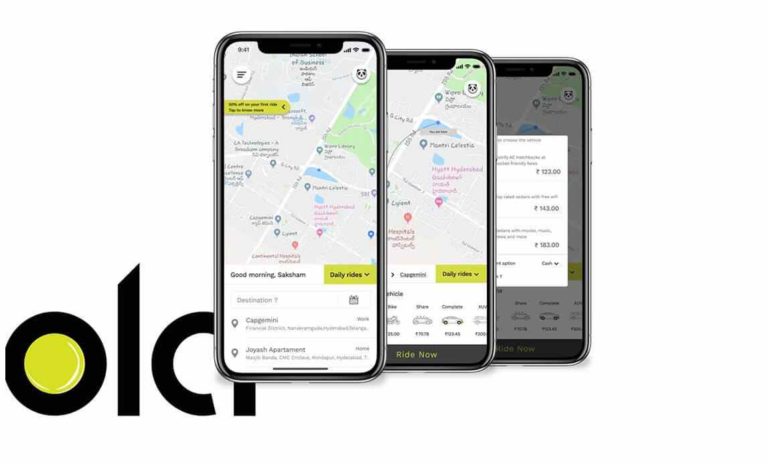 Uber vs. OLA Cabs
OLA cabs have been expanding its business operations in different countries like Australia, New Zealand, and the UK. It's successfully reached in 250 cities worldwide with 1.5 million drivers. In 2018, its revenue was 2222 crore rupees, 310 million US dollars.
In 2014, OLA started diversifying its business by introducing auto-rickshaw on trial basis in Bangalore. Later it became successful and they launched it in other cities of India as well.
Bolt (Formerly Txify)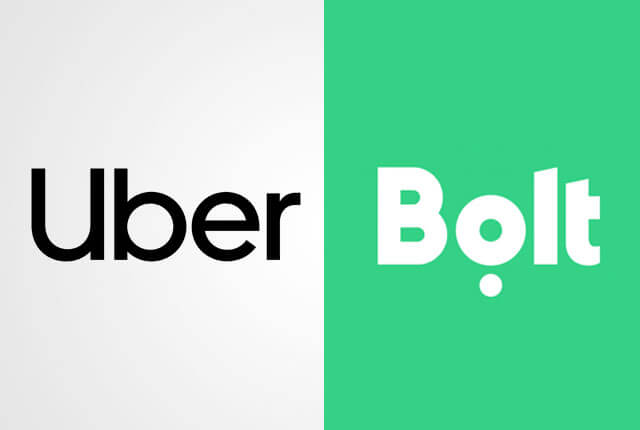 Bolt is a European ridesharing company, Tallinn, Estonia to be more precise. It also goes by the name of Txify. Ever since it was launched in 2013, it's been growing at a very fast rate. During six short years, it has expanded its market across 34 countries and over 150 cities in Africa, Europe, and America.
Uber vs. Bolt
Bolt usually charge less from its customers and offer a very well commission to its drivers than other competitors. According to the Bolt database, it has over 25 million users who are using its app and the company has hired more than 500,000 drivers which are providing ride services to its users across the world. Their annual revenue was 79.7 million euro by the end of 2018.
Yandex Taxi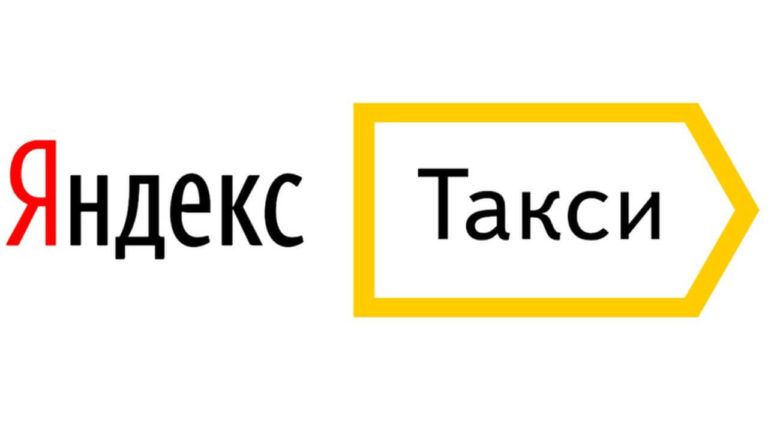 Yandex Taxi is a Russian International IT company which offers ridesharing and food delivery services in Russian, Eastern Europe, Africa, and the Middle East. It is also one of the world-leading companies that are working on the development of self-driving technologies of vehicles.
Yandex N.V. a Russian multinational company launched Yandex taxi, which is offering more than 70 online services to its users in many countries across the world.
Uber Vs Yandex Taxi
Yandex taxi is working and operating its business under a brand name Yango. According to the Yandex data, 36 million people are using its app; and it has completed roundabout 1 billion rides by the end of 2018. More than 700,000 drivers are working for Yandex. It also goes by the name of Russian Uber. Just like Uber, Yandex also provides the service of food delivery to its users.
Grab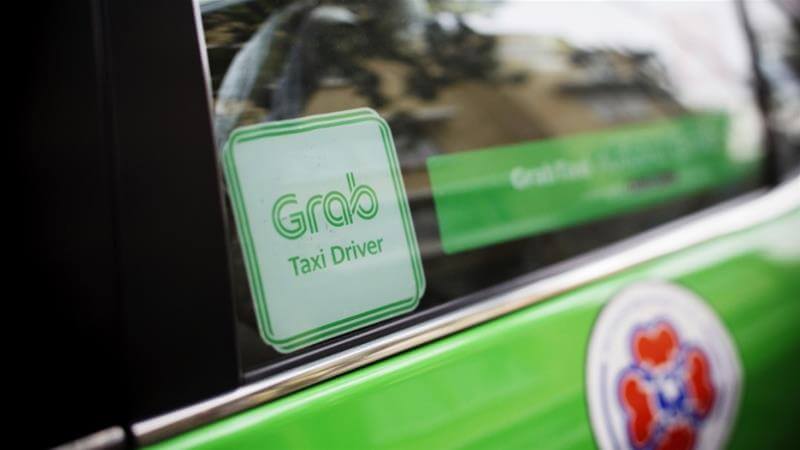 ''Grab Taxi'' or ''My Teksi'' is a Singapore based ridesharing company. It is operating its business in South Asian countries like Thailand, Philippines, Cambodia, Myanmar, Japan, Vietnam, and Indonesia. The reason for its success is because the drivers there aren't much tech literate, they give smartphones to their drivers and educate them on how to use their app. The app is very simple and user-friendly both for the users and for the drivers as well.
Uber Vs Grab
The net income of Grab taxi was 82.8 million US dollars by the end of 2016 and 6000 drivers were working for Grab. Its market worth is 10 billion US dollars. It also works the same way as Uber; install the app in the Smartphone and you're good to go.
Local Taxis
Taxi is a temporary mode of transportation for passengers from point to point; usually, it is the driver who takes passengers to their destination. Local taxis have always been a very famous mode of transportation for tourists and local people; until the arrival of Smartphone cab hiring service. Then gradually, the decline in the taxi business started. There are many reasons for that which we'll discuss in the comparison between Uber and taxi paragraph.
Uber Vs Local Taxis
Uber offers several services to its users which local taxi is lacking; some of them are as follows;
Safety. Passenger safety is one of the most important concerns; a passenger can trust the driver of Uber because the company takes a record of its drivers. On the other, you don't know have any background information about any strange taxi driver which you find it on the road, he might be good but not. You don't know that.
Cost. Prices of Uber are fixed and they depend upon the total mileage; local taxi drivers usually charge more from their passengers than the actual price of the trip.
Vehicle Choice. Uber gives you a choice of a vehicle you want; economy, luxury or medium. People of different economic status can choose their preferences depending upon their affordability.
Convenience. You don't have to go on the road and wait for your ride and discuss the rate with the cab driver; Uber gives you very access to your ride without any delay.
Public Transport
Trains, wagons, buses, and airplanes fall the category of public transport, where a group of people who are going to the same destination share their ride on a pre-decided time and place. Public transport is much cheaper than any of the self-riding services.
Uber Vs Public Transport. If we compare public transport with Uber, then Uber is not cheaper like public transport. But it offers some features which public transport doesn't;
Availability on Your Schedule. Public transport has its timing if you miss it. Then you have to wait for hours for the next ride. Whenever you want your ride, open the app and ask for the trip and drive will come to you.
Comfortable Ride. Public transport usually lacks the comfortableness feature; sometimes you have to stand in the buses throughout the whole journey because of the non-vacant seats. Uber gives you a comfortable ride to reach your destination.
Uber Freight Competitors in the Freight and Logistics Industry
Uber Freight
In 2017, Uber jumped into the new venture of trucking business know as ''Uber freight,'' large shipment through trucking is a potentially growing industry which has approximately made an estimated revenue of 796 billion dollars in 2018. The management must have been keeping a keen eye on these statistics.
Ever since launching Uber freight, it has expanded its business over 48 states of the US, also in Germany and Netherland as well. Uber also claims that approximately half a million truck drivers are using the Uber's online platform.
Uber Freight is a bit new in the freight and logistics business, however, the company is planning to invest 200 million US dollars and it'll hire thousands of truck drivers in the next few years. Some of the competitors of Uber in the freight industry are given below;
C. H. Robinson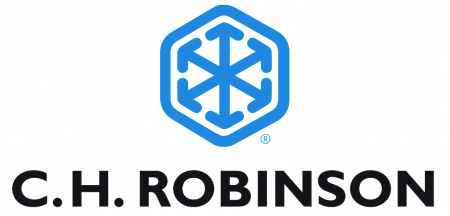 C. H. Robinson is an American multinational transportation that offers multiple services like warehousing, transportation management, air freight, truck freight, and ocean transportation as well. Ever since the company was formed in 1905, it has grown globally by having over 300 offices across and 15000 employees in Asia, Europe, North and South America.
Uber Freight Vs C.H. Robinson
The estimated annual revenue of CH Robison was 16.63 billion US dollars in 2018, out of which its net income was 912.08 million US dollars. On the other hand, the annual revenue of Uber in 2018 was 359 million US dollars. Out of which its net income was $125 million.
Total Quality Logistics (TQL)

Total Quality Logistic is an American multinational transportation company which is also invested in the brokerage business. Ever since it was founded in 1997, it has established 56 offices in 26 states across the US.
Uber Vs TQL
The gross revenue of TQL is 3.6 billion dollars, out of which its net income was 683 million US dollars. Other services of Uber and TQL are almost the same, the only difference is TQL takes 12% brokerage cut at the time of making a deal. Uber, on the other hand, take 20%.
XPO Logistics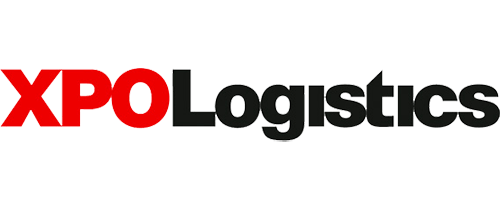 XPO logistic is an American multinational freight and transportation company across the world, which is operating its business in 30 countries by having roundabout 100,000 employees worldwide.
Uber Freight Vs XPO Logistics
The estimated annual revenue of XPO logistics in 2018 was 17.28 billion US dollars, out of which its net income was 444 million US dollars. The company developed and launched a mobile app by the name of XPO drive, it also claims that 22000 drivers have registered themselves and using it now. Some critics say that the actual number of app users is much lower than the company claims.
Uber Eats Competitors in the Food Delivery Business
In 2014, Uber launched a new service of food delivery by the name ''Uber Eats,'' where users can select the food items from the menus and place their order by using the mobile app. Uber eats delivers the food to the doorsteps of its users.
Uber Eats is competing and growing in two major areas like getting more orders and the overall profit of the company. There is a 73% increase in getting more orders than previous years which accumulates the total booking of 3.7 billion US dollars. The gross profit of ''Uber Eats'' is $645 million, out of which its net income after all the adjustments is $392 million.
Some of the competitors of Uber Eats are as follows;
GrubHub
GrubHub is an American online food delivery and ordering platform. Ever since it was launched in 2004, it has 19.9 million active users, 115000 hotels and associated restaurants, and it's been offering its service in 2200 cities across the US.
Uber Eats Vs GrubHub
The estimated gross revenue of GrubHub in the mid of 2019 (second quarter) was $325 million, out of which its net come was $1.3 million. It has decreased roundabout 96% since previous years.
DoorDash
DoorDash is an online on-demand food ordering and delivery service. It was launched in 2013; it has expanded its business operation in 4000 cities across the US and Canada within six years.
Uber Eats Vs DoorDash
The estimated annual revenue of DoorDash in 2019 was $900 million. The accumulated worth of DoorDash company is approximately 13 billion US dollars.
Deliveroo

Deliveroo is a UK based online food delivery and ordering services. It was founded in 2013, since then it has expanded its business in 13 countries like UK, Spain, Italy, Ireland, France, Belgium, Netherland, Australia, Singapore, Hong Kong, Kuwait, Taiwan, and UAE.
Uber Eats Vs Deliveroo
The Kitchen of Deliveroo is usually located off-site than the hotel, and customers are provided only the final product. The estimated global sale of Dilveroo is approximately 476 million pounds, out of which its net revenue is 91 million pounds. The statistics show that the company's sales have risen approximately 72%, whereas its gross profit increased roundabout 42%.
Uber Competitors in the Self-driving Car Project
In 2015, Uber started working on the project of manufacturing self-driving cars, project name advanced technology group (ATG), by hiring 50 people from the robotic field. By September 2016, Uber succeeded in its project and launched its first self-driving car service for the public in Pittsburgh.
In March 2018, Uber's self-driving car hit a woman which resulted in her death. Uber has to stop its self-driving car experimentations and testing temporarily. However, the court gave a verdict in favor of Uber's argument and Uber got free from all the charges.
Anyways, Uber is very seriously investing the majority of its financial resources in the self-driving cars project to make it successful. According to a statistical estimation, the figure has reached over 200 million US dollar per quarter of the year.
Alphabet's Waymo
Waymo is a standalone subsidiary of self-driving car service. It was a project of google before December 2016. Waymo successfully launched its limited self-driving taxi service in March 2017 at Phoenix, Arizona. In December 2018, Waymo company decided to go on for the commercial service of self-driving car service and launched it.
Uber Vs Waymo
Waymo and Uber are in fierce competition with each other. In February 2017, Waymo filed a lawsuit of intellectual property by accusing Uber of stealing Trade secrets of self-driving car project, because Uber had hired a former employee of Google Waymo. However, the court dismissed the case in February 2018. Uber agreed on a settlement by giving Waymo 34% of its stock, its worth is 245 million US dollars. Anyways, Uber fired that employee after the settlement, but the damage was already done.
Conclusion
As we have discussed different smartphone cab service brands; although Uber is at the top of the list. But other Uber competitors exist in the market; and their market share is also increasing. It seems like the future of Uber is going to be very competitive, Uber must come up with something different to keep its dominance in the market. Or it should provide some additional value to customer's ride, which other competitors aren't doing it.