Once the king of movie rentals with over 9,000 stores worldwide, Blockbuster's dramatic fall from dominance is a cautionary tale of failing to innovate and adapt.
Though Netflix's rise is often blamed, Blockbuster's downfall was years in the making through fateful missteps. Most crucially, it passed on buying Netflix for $50 million in 2000. While skeptical of DVD mailing rentals, this foothold could have helped Blockbuster transition online. Blockbuster was also slow to match Netflix's no late fees policy and unlimited rentals.
Years behind on launching its own online service, its efforts like in-store exchanges for online rentals proved complex and costly. With declining revenues, Blockbuster made its last stand on physical stores just as streaming, Redbox kiosks, and digital rental outlets sounded the death knell.
Saddled with over $1 billion in debt and fading relevancy, Blockbuster filed for bankruptcy in 2010. The once ubiquitous chain dwindled to a lone Oregon store, a relic echoing Blockbuster's failure to change course despite seeing the iceberg ahead.
The Early Success of Blockbuster – An Introduction
The Video Store Giant is Born
In 1985, the first seeds of an entertainment revolution were planted in Dallas, Texas. Businessman David Cook gambled on the idea of a neighborhood movie rental store stocked to the brim with VHS tape selections. His first Blockbuster store struck a chord with consumers, proving the viability of a convenient, one-stop rental destination.
The Blockbuster Blueprint
Central to the brand's operations was granting easy access to an ever-expanding catalog of film titles. Customers could browse shelves containing the latest hits, underseen classics, and obscure genres. After selecting a VHS tape, a nominal rental fee bought the rights to enjoy these movies at home for a set number of days. Strict return policies ensured inventory turnover, allowing Blockbuster to profit from and provide access to more films.
Bulk Buying Power
Critical to Blockbuster's acquisition ability was purchasing movie titles wholesale directly from studios. These bulk buys came at steep discounts, enabling Blockbuster to undercut rental prices at smaller shops. Revenue-sharing agreements further leveraged Blockbuster's ballooning customer base. For studios, having films on Blockbuster's shelves meant huge exposure.
One-Stop Entertainment Destination
This affordability brought families flocking in. Local stores might offer a few hundred options, but Blockbuster provided thousands of titles. Cinephiles could indulge their passion without theater prices. Customers planned outings around combing the aisles, hoping to chance upon an undiscovered gem. For many, a weekly Blockbuster trip became a ritual.
Rapid Expansion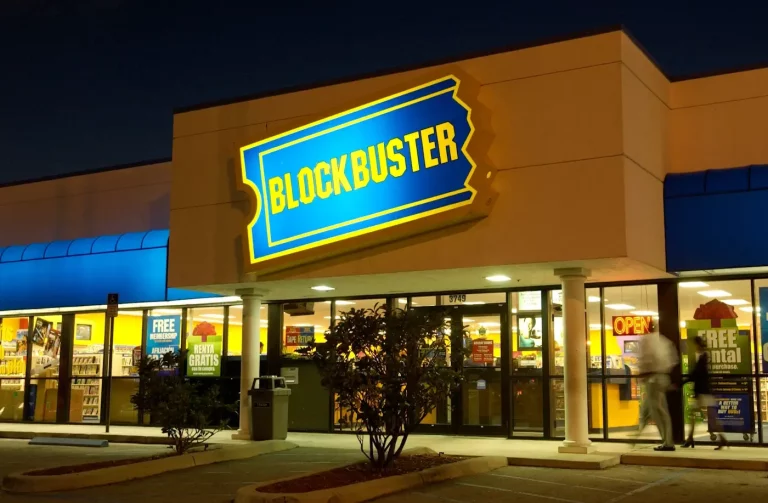 By 1988, just 3 years in, over 500 Blockbuster stores had conquered the American rental market through rapid expansion. Acquiring smaller regional chains allowed assimilation under the Blockbuster banner. Overseas, Blockbuster planted flags in the United Kingdom, Japan, and Australia.
Filling the Entertainment Void
Before in-home internet, movie choices were limited. Outside theaters, entertainment depended on televised programming. Blockbuster filled this void, granting access to new releases, forgotten classics, and everything in between. For a memorable era, Blockbuster reigned supreme as the top destination for at-home entertainment.
The Netflix Offer
In 2000, fledgling DVD rental company Netflix approached Blockbuster with an offer to purchase their startup for $50 million. Former Netflix CFO Barry McCarthy claimed the proposal was laughed off by Blockbuster management. By rejecting this partnership, Blockbuster sealed its fate.

Now the question is what happened to Blockbuster and why did it fail. Here I will provide a few reasons behind its downfall.
Reasons Why Blockbuster Failed?
Blockbuster once dominated the world of home entertainment, with over 9,000 stores at its peak. Yet today only a single nostalgia-filled location remains. This dramatic fall from grace stands as a cautionary business tale. What led to the demise of this former juggernaut? following are the reason for the failure of Blockbuster.
Failure to Innovate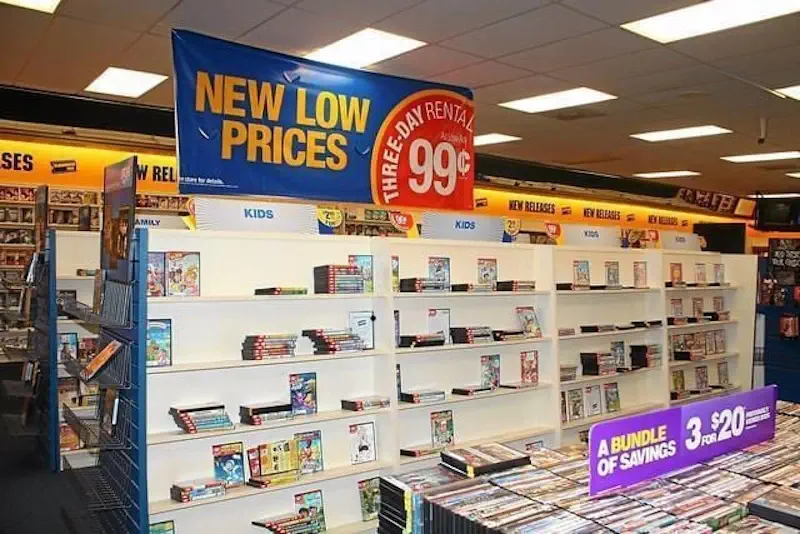 Blockbuster failed to innovate with changing times. When Netflix began renting DVDs by mail in the late 90s, Blockbuster dismissed the viability. Yet customers embraced the convenience and subscription model. Blockbuster wasted crucial years before launching its own mail-based rental service to compete. Again with streaming, the chain dragged its heels. Customers migrated to on-demand viewing, but Blockbuster's aging model focused on physical locations. Had it embraced innovation sooner, Blockbuster could have defined these new eras of rental instead of playing catch up.
Flawed Business Model
Central to Blockbuster's operations were punitive late fees, which accounted for major revenue. Yet these fees also engendered ill will, leading customers to cut ties. Netflix's flat monthly fee with no late charges highlighted Blockbuster's faults. The chain tried to shift to a similar model but struggled to maintain income flow minus hated penalties. When the core of a business is not providing service but extracting fees, the model is on shaky ground. As a business Blockbuster lacked the vision to reconstruct itself beyond a relic of the late-fee era.
Squandered Acquisition of Netflix
In 2000, Netflix proposed selling itself to Blockbuster for a mere $50 million. Cocky executives laughed off this offer. Just three years later, Netflix's valuation exceeded $300 million. Failing to acquire this nascent competitor proved a fatal error. Netflix honed its mail-based rental model out of Blockbuster's reach. Instead of incorporation, Netflix emerged as the key disruptor in Blockbuster's downfall. Such shortsightedness cost Blockbuster the chance to control the industry's future.
Failure to Restructure
As its profits and customers dwindled, Blockbuster needed to overhaul its business model. However, executives resisted risky change, doubling down on soon-to-be-obsolete practices. The chain was designed around penalizing customers, not providing a low-cost subscription service. Had Blockbuster reimagined itself sooner, it could have defined digital rentals instead of crumbling. But the inability to structurally reinvent led the titan down a path to ruin.
Lack of Vision
Activist investor Carl Icahn pressured Blockbuster to maintain a narrow focus on physical stores instead of exploring emerging digital channels. Icahn also prompted the ousting of CEO John Antioco, who had steered the company for nearly a decade. His replacement, Jim Keyes, staunchly rejected ideas like streaming. This shortsighted adherence to brick-and-mortar rentals, ignoring digital competitors, crippled Blockbuster at a crucial turning point. Rather than boldly redefine itself, the chain placed faith in soon-to-be antiquated business approaches.
The Netflix Effect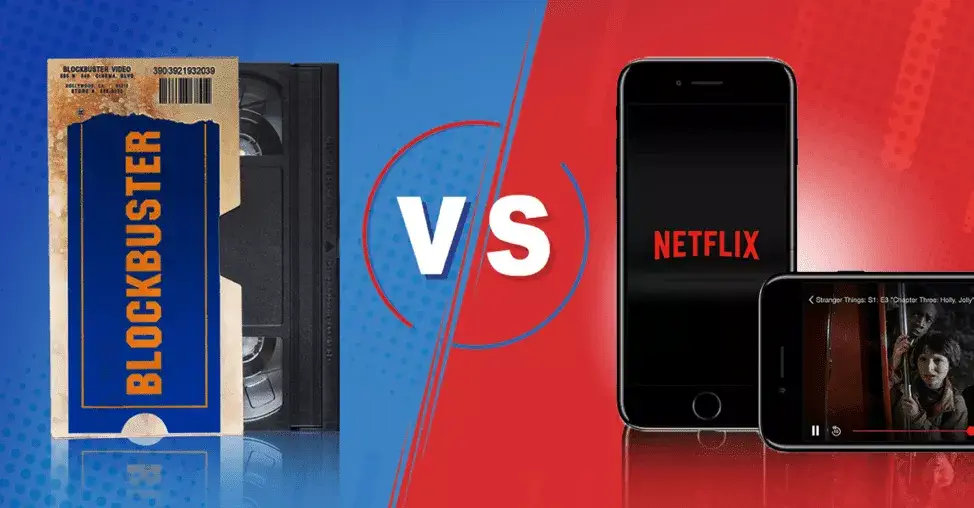 Early on, Netflix capitalized on the convenience of mail-order movie rentals with no due dates or late fees. Coupled with an unlimited streaming library, Netflix quickly amassed loyal subscribers. Blockbuster could not compete with this frictionless viewing experience. Customers no longer wanted the hassle of traveling to a store and being penalized for late returns. Netflix swooped in by giving people what they wanted – affordable on-demand entertainment. This full digital experience was the final nail for lumbering Blockbuster.
Crippling Debt
In 1994 Viacom acquired Blockbuster, then spun it off in 2004 saddled with crippling debt. Nearly $1 billion in loans weighed down Blockbuster as it struggled to compete and stay solvent. Unlike nimble Netflix, Blockbuster staggered under interest payments and credit obligations. Unable to nimbly respond to market forces due to financial burdens, Blockbuster inevitability collapsed. The chain was acquired out of bankruptcy for a mere fraction of its peak multibillion-dollar valuation.
In the end, Blockbuster serves as a cautionary example of inflexibility in the face of external disruption. By clinging to what once made it successful, the former rental titan wrote its own epitaph.
The Fall of an Empire: Charting Blockbuster's Decline into Bankruptcy
Blockbuster's once seemingly unstoppable empire ultimately came crashing down. In 2010, buried under nearly $1 billion in debt, Blockbuster filed for bankruptcy. The following year it was acquired by Dish Network for around $320 million, a fraction of its former multibillion-dollar valuation.
However, this did little to save the chain. Dish soon made the decision to close all remaining company-owned Blockbuster stores and terminate its video-on-demand service by 2015. Just like that, almost all of Blockbuster's locations shuttered practically overnight.
Today, only one Blockbuster store remains standing in Bend, Oregon. This lone holdout survives partly due to the area lacking high-speed internet access needed for streaming services. Essentially, it endures as a Blockbuster museum, selling nostalgia to those who remember the chain's heyday.
While Blockbuster dominated the video rental realm for decades, it failed to adapt quickly enough to seismic industry changes. From thousands of locations to just one, Blockbuster serves as a stark reminder of how swiftly an enterprise can crumble without the ability to evolve.