What is Mobile Marketing?
Mobile Marketing is the process of approaching your potential customers on their mobile smartphone devices via SMSs, MMSs, E-Mails or sending some other notification.
There was a time when people used to need a desktop computer or a laptop to check email or ordinary browsing. Nowadays, you can perform the same function on your mobile smartphones. In other words, it's a mini-computer in our hands and pockets.
We are already living in the era of mobile evolution, where people spend more time on their mobile phones than ever.
How Mobile Marketing Work
Mobile marketing comprises all those ads that you see on your smartphones, tablets and other mobile devices. The style, design, and format of every platform is different, therefore, mobile marketing varies from website to website and platform to platform. It is because every website and platform has custom-tailored ads option.
Why Businesses Need Mobile Marketing Strategy
Mobile marketing is as important as you need a mobile smart and a Wifi internet connection. Wherever you go, you'll see people checking their smartphone every now, and all of those people are the potential market of mobile marketing. Here are some surprising statistics;
People spend 80% of their mobile smartphone time on apps and playing games.
Tablet web browsing is 70% more preferable than on mobile smartphones.
Smartphone searches have been increasing by 200% every year since 2012.
Customer conversion rate on desktop computers is 3.3%, on tablet is 2.2% and on smartphones is 0.7%.
In the US, people spend 60% of their total internet users' time on smartphones and tablets than any other devices.
If all statistics and tech forecasting are correct, then desktop computers will become obsolete with time. On the bright side, mobile smartphones are going to stay with us.
Types of Mobile Marketing Strategies
Mobile marketing is as big as the people on earth because almost everyone has a mobile smartphone. However, there are different types of mobile marketing strategies varying from platform to platform. Some of them are as follows;
MMS Marketing
MMS stands for multimedia messaging service; people use this service for sending and sharing multimedia messages like images, photos, texts, video, and audio messages. It could be either from phone to phone or from the internet to phone. It's a bit older version of technology and mobile marketing. But it has its important like;
MMS messages have 15% more user engagement than SMS.
If you compare it with SMSs where you receive only the written text, MMS offers you're to multiple types of messages.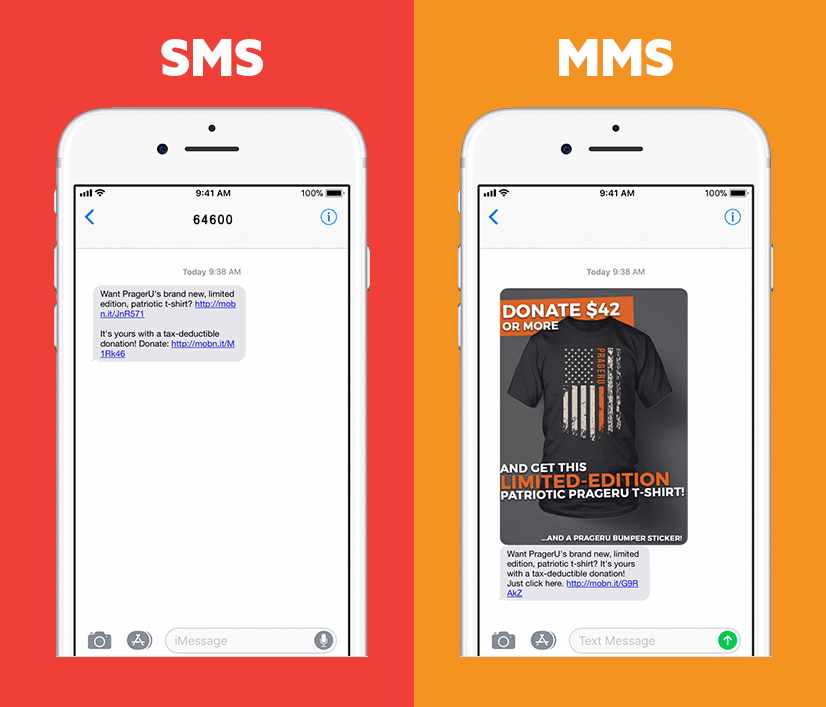 SMS Marketing
Short service messaging also synonymously used by the phrase of SMSs, it's is one of the earliest forms of mobile marketing, and marketers still use it today. According to an estimate, 3.6 billion people send and receive SMSs every minute around the world, and people check those messages within the next three minutes. SMS check and open rate is 98% which is much higher than email (22%).
App-based Marketing
Every mobile smartphone user has multiple apps in his or her device, and those apps show different ads. A great number of people download different kinds of apps from google play store, apple store or any store, and then use it. Every app has hundreds and thousands of users, some of the famous apps like Facebook and Twitter have over a billion users. Those app companies integrate ads within their service, people come across such ads all the time and they are rarely offended.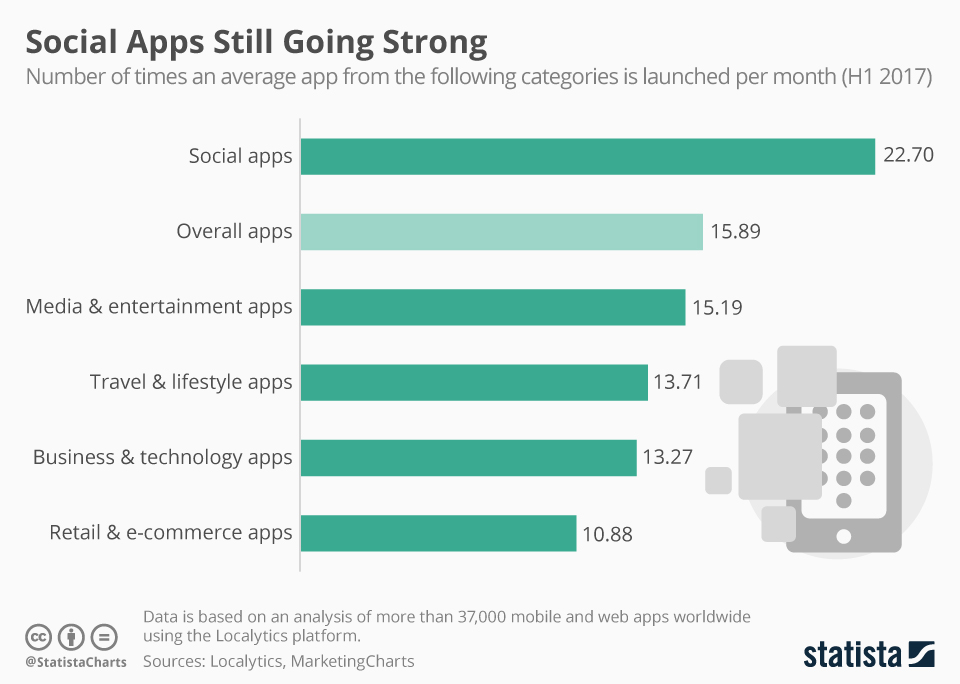 In-game Mobile Marketing
Gaming apps are very popular among users, having said that 80% of the mobile users spend their total time either on apps or playing games. If you're a gamer, then you must have noticed ads in the form of banners on the top or bottom of the app while playing games.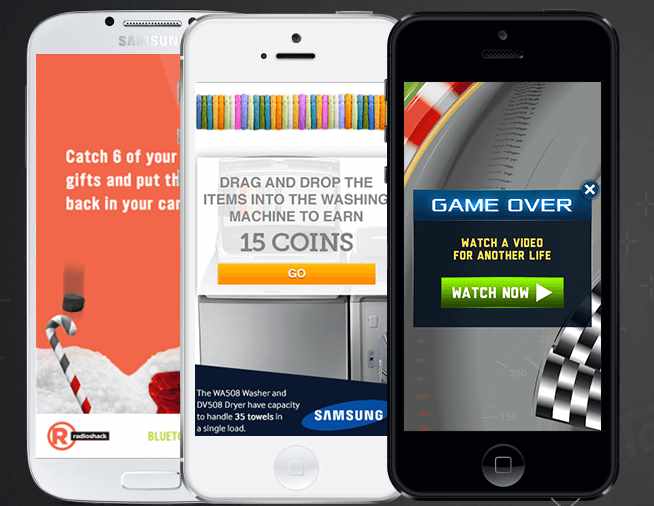 Location-based Marketing
The ads appear in the middle of the app or while playing games are usually based on our location. For instance, Pakistani app users will see and come across with Pakistani ads, because the marketers have specified the location before launching it.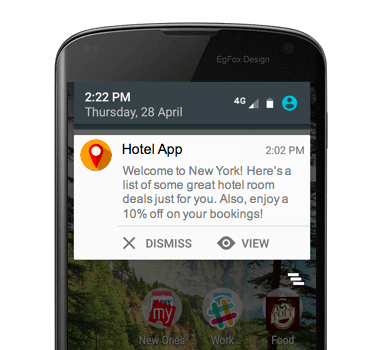 Push Notification
Different companies send alert messages to their users daily, some even send messages randomly. Those alert messages fall in the category of push notification, the purpose of such messages is to remind its users about their product or service what they are offering. Or it could be a promotional message about a certain product or asking people to take some action like (call to action message), or a very personalized message to specific users.
QR Codes
Gaming, security and other data transferring apps usually send QR codes for the verification of its users. People scan such QR codes by using the camera of their smartphones, and then the app allows them to use its features after the authentication of devices.
Mobile Search Ads
Google uses such mobile search ads, those ads are only for the mobile users. Sometimes we come across such ads, but we don't notice it because we consider them a part of the app. Call now, click here, or check map, and order now are few examples of mobile search ads, google displays such button just below the link.
Mobile Image Ads
As the name implies, companies use catchy images and photos to attract the attention of their target market. They usually display such images on top, bottom, sides, or in the middle of high trafficking website.
How to Create a Mobile Marketing Strategy
Having said that the mobile marketing strategy of every website and platform is different from the other, now the question is how to create a successful mobile marketing strategy. There some points to remember before creating a mobile marketing strategy, which are as follows;
Understand Mobile Buyer Persona
Knowing and understanding the customers and users of your market is very important. Buyer persona is the same thing, by buyer persona means that creating a fictional image in your mind that how your potential user looks like. In other words, it's the process of creating a complete profile of your targeted users in terms of their jobs, preferences, goals, buying habits, and the type of information they usually search.
When you have complete information about your potential user, then it is easier to target him and focus on his requirements, and what he's looking for.
For instance, you're planning to start a political column website and a page. Your buyer persona would be like the user of your website is going to be serious people. Their age would be 30 plus, they'd be jobholders, probably employees (private and government). They would belong to the middle class of the society, that's why they're interested in politics. Their goal is to have a stable economy so that they could maintain their job.
Define Your Mobile Marketing Goals
Once you have written down your buyer's persona. Now, imagine and visualize the success of your online business and how you're working with your team. Start talking about your goals;
First of all, what is your mobile business? If you don't know that, then you should start working on it. If you're already working on it; then how is your performance? How far are you from your goals? Most importantly, what do you expect from your mobile business? Don't forget to talk about your potential customers and how you're planning to increase their engagement with your content.
For instance, instead of having a goal of bringing more traffic on your mobile business, have a goal of increasing 25% traffic within the next thirty.
See the difference, your goals are measurable, timely, specified, and realistic.
Develop Mobile Marketing KPIs
You must have defined your key performance indicators (KPIs) in the figurative format that you want to achieve. You must also layout a proper plan that you're going to achieve your goals, because if you have got a clear plan and goals. Then you'd be able to measure it late.
For instance, your goals shouldn't be vague in words like ''I want to increase the traffic.'' It should be like ''I'll increase the traffic 30% in the next month.''
Monitor your Performance
You've set up your figurative and numerical goals, and KPIs are also in place. Now, the final step is what tools and software you're going to use to measure the performance of your mobile marketing business.
For instance, Facebook gives you the option to track your performance in terms of user engagements, clicks, and conversion rate.
Google Analytics is also a free tool to measure the traffic on your website. But the question is that you've the understanding to analytically study its report and use it for your business.
Therefore, these KPIs and tools are very important because they'll help you to measure your performance. Otherwise, you'll never know why you're failing and where you need to focus on.
Mobile Marketing Examples
Chances are that you have a mobile device, without any doubt because you're reading this article, and then you must have experienced mobile marketing. Here are some other examples,
Transactional Campaign; Build a brand through business
For instance, a customer does any transaction and provides his/her email and the company saves it in its database. Whenever the customer changes its password or login to the company's site, then he receives a notification. It'll be like that an appointment is available for tomorrow afternoon.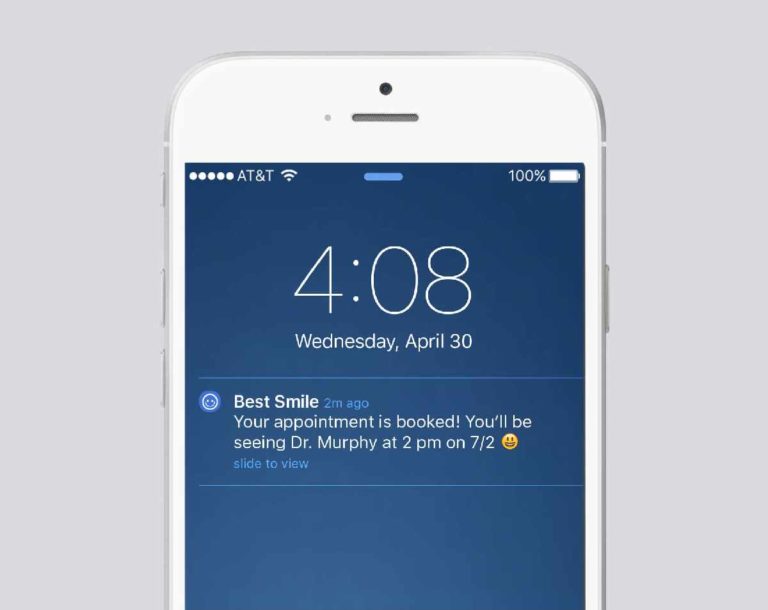 Establishing customer's loyalty by recognizing his achievement
Gaming apps usually send notification to winners, whenever a person achieves some level. The purpose is to make your users feel like you recognize their achievements, and it increases loyalty among customers as a result.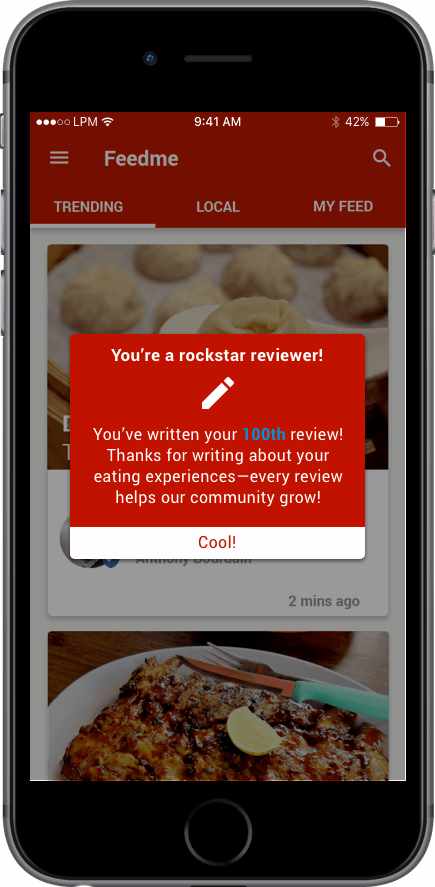 Conclusion
Whenever you're planning to launch a mobile marking of your online business, then you must have a clear plan and goal, matrices are also equally important. You should know all of these things before jumping into mobile marketing. You should choose the best strategies for your business that suits your marketing plan well.