Twitter, now known as X, has become one of the leading social media platforms in recent years. But since Elon Musk's takeover in October 2022, a lot has changed.
When Musk sealed a massive $44 billion deal to buy Twitter, the aftermath was intense. The company's ad revenue plunged by 65% by January 2023. And, when we looked at web traffic, it dropped by 7.7% in March 2023, compared to the same time in 2022. This purchase wasn't smooth. Musk often butted heads with the old Twitter team. So much so, they even ended up in court. There was a final date to wrap up the sale.
A lot changed inside Twitter too. Many employees lost their positions. The company's rules? They changed quietly. But the biggest change came in April 2023. That's when Musk combined Twitter with a new entity: X Corp. This means the old "Twitter Inc."? It's pretty much gone. And recently, there's been another big announcement. Both the company and its website have a new name. Instead of Twitter.com, it's now X.com.
In a nutshell, these are big shifts for the platform. Some changes might be good, but what about some old aspects of Twitter? They might never come back.
The History of Twitter Ownership
Twitter's Birth. In 2006, Jack Dorsey, Evan Williams, and Biz Stone created Twitter. They were part of Odeo, a company facing challenges. During a team brainstorm, Jack imagined Twitter.
From Thought to Thing. Jack, a New York student, envisioned people chatting via brief phone texts. He shared this with Odeo's team, and they began crafting "Twttr" – named so because the original domain was taken.
Becoming Its Own. After Twitter's creation, Jack, Evan, Biz, and some from Odeo purchased Odeo's resources. Twitter then stood on its own, attracting users, including celebrities. Jack rose to become the CEO.
Sharing Ownership. On November 7, 2013, Twitter began selling public shares at $26 each. Ownership expanded from its founders to many. Initially, Evan Williams had the largest chunk but sold some over time. Others, like Dick Costolo and Peter Fenton, also had notable shares.
Buzz of a Buyout. In 2016, rumors spread that giants like Microsoft and Google might acquire Twitter, causing a 20% surge in its value. However, the buyout didn't happen for various reasons.
Twitter's Evolution Under Musk. In 2022, Elon Musk, the brain behind SpaceX and Tesla, struck a deal. He bought Twitter for a whopping $44 billion in April, turning it private by October.
New Moves in 2023. In April 2023, Twitter teamed up with the investment platform eToro. This meant users could now click eToro links on Twitter to trade – stocks, cryptos, and more. Just a month later, Musk welcomed Linda Yaccarino as Twitter's new CEO.
Elon's Twitter Takeover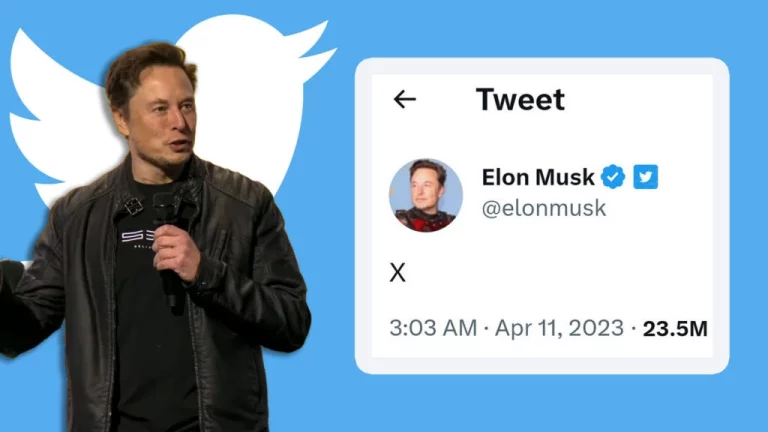 Did Elon Musk finally buy Twitter? Yes, after some ups and downs, he wrapped up his $44 billion acquisition. This billionaire, already at the helm of Tesla, showed interest in Twitter early in 2022.
Stocks and Talks By January 2022, Musk started dipping into Twitter stocks. By March, he had added about 5% more. Not just that, he was also buzzing Twitter board members, hinting at his increasing stake and the idea of hopping onto Twitter's board.
Leading the Pack By April 4, 2022, the news was out: Musk's pace had him owning the lion's share in Twitter. He had a 9% slice, worth roughly $3 billion, making him the biggest fish in the pond.
A Bump on the Road, However, Musk hit pause. He wanted information on Twitter's fake and spammy accounts. When Twitter either held back or gave what Musk saw as the wrong numbers, he backed out. Twitter's top brass denied providing false data.
Twitter sued Musk to seal the deal. Musk, in turn, filed a counter. Eventually, a Delaware judge stepped in, marking October 28, 2022, as the final date for the acquisition.
How Elon Musk Funded the Twitter Buyout?
Elon Musk proposed a $44 billion offer for Twitter in April. With $46.5 billion in funding, he pushed Twitter's board to talk. Despite initial hiccups and legal battles, a deal was set by October 28.
Banks like Bank of America Corp. chipped in with a $13 billion loan. Musk also sold Tesla shares, a significant part of his massive $220 billion wealth.
Finally, Musk's investment included his 9.6% Twitter stake, worth $4 billion, and $7.1 billion from allies, like Oracle's co-founder, Larry Ellison.
An Overview of X Corp
X Corp., headquartered in San Francisco, is one of Elon Musk's innovative ventures. Its primary mission? Crafting an "everything app", a vision passionately shared by its founder.
In April 2023, a major shift occurred. Twitter was seamlessly integrated into X Corp. Court records confirm: "Twitter Inc. merged into X Corp., now operating solely under the X Corp umbrella, rooted in San Francisco and governed by Nevada laws."
Elon Musk's acquisition of Twitter wasn't just a business move. It was a leap towards realizing his dream for the X app, marking his stamp in the tech and social media landscape.
But that's not all. Musk introduced X.AI, a groundbreaking artificial intelligence venture that now functions under X Corp. Steering the ship Linda Yaccarino, who has served as CEO since June 2023.
Why Elon Changed Twitter to 'X'
It's well-known how much Musk adores the letter X. Think about X.com (now PayPal), SpaceX, and X.ai. So, it didn't surprise many when, on July 23, 2023, Musk unveiled a twist: Twitter's iconic blue bird would fly away, making space for a bold 'X' against a dark backdrop. Now, if you type in X.com, it's where you once found Twitter.com. Musk gave a hint: very soon, no traces of the "Twitter" name or those chirpy birds will remain.
So, why this transformation? Well, Twitter, or should we say "X", isn't just about tweets anymore. CEO Linda Yaccarino spilled the beans: the platform is evolving. Picture it as a one-stop-shop or an "everything app—from voice chats and videos to shopping and banking. Musk and his team want everyone to know: post-takeover, this isn't the old Twitter.
As with any Musk move, feedback was all over the place. Cheers from some corners, jeers from others. Consider Marques Brownlee, an online video creator, and a Twitter user since 2009. He declared he'd still call the app "Twitter" even with the new 'X' branding. To this, Musk cheekily responded, "Not for long".
Elon Musk's Bold Move with Twitter's Board
Elon Musk took a dramatic step with Twitter. He said goodbye to the entire board of directors. Now, he's the only one in charge there. Why did he do this? He felt the board wasn't honest about fake accounts on Twitter. Two members, Agrawal and Segal, were quickly shown the door after the deal.
The Twitter Trust and Safety Council, formed in 2016, saw big changes too. Three of its members – Anne Collier, Eirliani Abdul Rahman, and Lesley Podesta – decided to leave. They shared a statement, saying they didn't believe Musk was helping Twitter users stay safe, despite what he said.
Twitter Changes Under Elon Musk's Leadership
After Elon Musk's acquisition of Twitter, many threatened to leave. Despite this, Twitter persists. Delisted from the NYSE on November 8, Musk's subsequent alterations have evoked varied public responses. We'll highlight these changes.
Restructuring Staff: After the $44 billion acquisition, Musk reduced Twitter's workforce by 80% due to daily $4 million losses and advertiser departures.
Tweet Reading Limit: Verified users can read 10,000 posts/day, unverified ones 1,000, and new unverified users only 500.
Profile Viewing Restrictions: Users now need to log in to view profiles, enhancing data security.
Communication Features: Musk plans to introduce video and voice calls, rivaling WhatsApp and Telegram.
Paid Blue Badge Subscription: Musk introduced payment for the blue tick. This badge now offers premium features, including editing tweets.
Enhanced Security: Two-factor authentication via SMS became a paid feature.
Monetizing Content: Publishers can charge users per article, emphasizing monetization.
Open Source Strategy: Musk announced an open-source direction, letting the public access and modify Twitter's code.
CEO Transition: Linda Yaccarino, former NBC Universal advertising head, replaced Musk in June 2023.
Twitter & X Corp Merger: Musk plans to integrate Twitter into X Corp's "everything app," hinting at a potential rebranding.
Final Thoughts: Who Owns Twitter?
Twitter has changed from a public company to a private one. But, it remains a top social media site worldwide. Much credit goes to its creator, Jack Dorsey, who set the platform's early path. Even with new owners, Twitter's popularity doesn't fade. Why?
Adapting with Time: Twitter knows how to change with what people want.
Trusted Voice: It lets people speak freely but also fights fake news. This builds trust.
Even with new leadership and challenges, saying Twitter will fail soon is a big guess. Only time will tell its future.